Samsung iPhone 4S French ban attempt rejected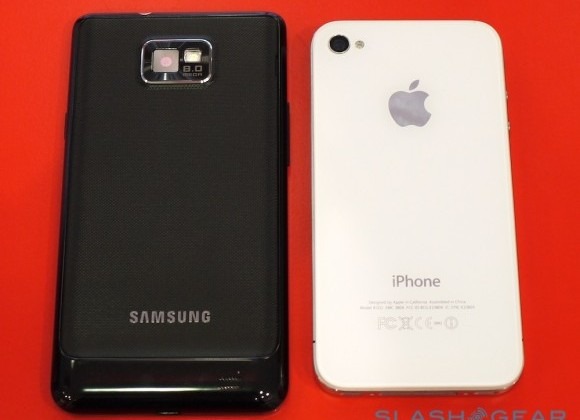 Samsung has been given an embarrassing legal spanking by the French courts, which refused to grant a sales ban against the iPhone 4S and demanded that it pay Apple €100,000 ($134k) in legal fees. Although the sum is likely far less than Apple has actually paid its legal team in France, the decision is a blow to Samsung which had been enjoying a limited run of success against its Cupertino rival in Australia and the US.
Samsung filed the suit against Apple back in October, requesting an injunction against the then-freshly-launched iPhone 4S on the grounds that it infringed upon two 3G WCDMA patents the Korean firm holds. "[Apple] has continued  to flagrantly violate our intellectual property rights and free ride on our technology" Samsung claimed, suggesting that "it is now necessary to take legal action to protect our innovation."
The specific patents involved and Samsung's trigger-happy legal attack have gone on to cause some headaches, with the EC now undertaking an investigation as to whether FRAND (fair, reasonable, and non-discriminatory) licensing laws have been broken. Samsung had muddied the waters with its claims that "as long as Apple does not drop mobile telecommunications functions, it would be impossible for it to sell its i-branded products without using our patents."
A similar hearing to the French one is scheduled to be staged in Italy on Friday, December 16 FOSS Patents reports, and while the outcome is obviously still undecided, Apple is likely quietly confident that the Italian court will feel the same way as their continental cousins.