Samsung spin-off launches a finger-phone strap
A team of Samsung employees has spun off a company by the name of Innomdle Lab with a device by the name of Sgnl. Sgnl is a watch strap that allows a smartwatch to become a phone – sort of. This device connects physically to a watch – any watch, really – and uses Bluetooth to connect to a smartphone. That smartphone then sends sound to the strap, which sends sound through the user's fingertip directly into their ear.
"A colleague was boasting about his smartwatch, but was embarrassed by the fact that everyone around him could hear the conversation," said Hyunchul Choi, CEO of Innomdle Lab and creator of Sgnl. "As the number of smartwatch users increases, they will all face the same problem."
I agree fully. The smartwatch will only really catch on and use will only really spread once users are able to truly utilize all functions without having to allow all sounds blasting out for anyone to hear.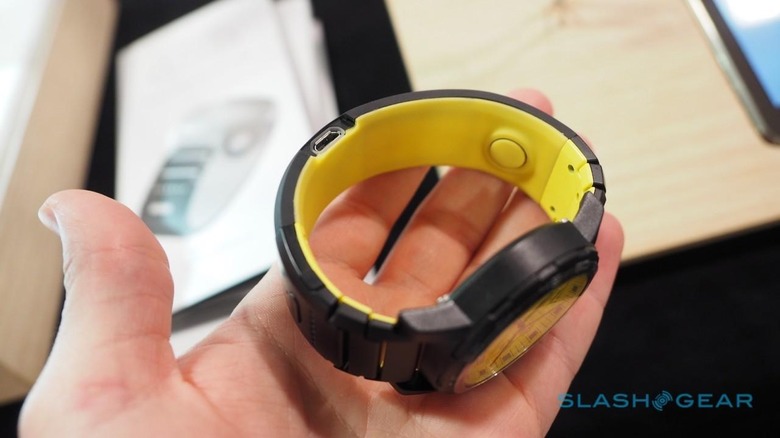 This strap doesn't solve the problem of the user still needing to speak aloud to respond to the person on the other end of the call – but neither does a smartphone. Yet!
Once this colleague of Choi inspired him to seek a solution, Choi forged forward "by developing a solution using one's finger to transmit sound."
"I immediately presented the idea to Samsung's internal corporate venture department and Sgnl was born," said Choi. Choi speaks of C-Lab, a group/place within Samsung where employees can team up and create their own projects and potentially create spin-off companies (like Innomdle Lab.)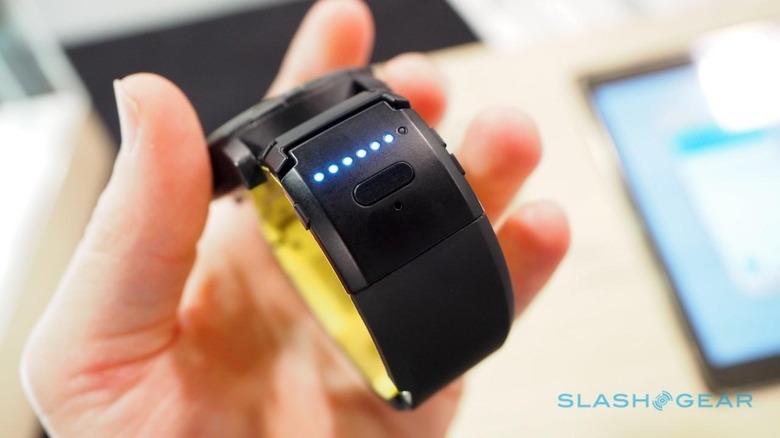 We've actually seen an earlier version of this device before – this January at CES 2016, back when it was called TipTalk. Have a peek at our TipTalk hands-on to see what it was, and keep an eye on where it's going through the company's brand new Kickstarter launched this week.
This device is available on pre-order in the United States as of today starting at $99 USD.