Samsung Series 9 WQHD: Hands-on with Sammy's Retina retort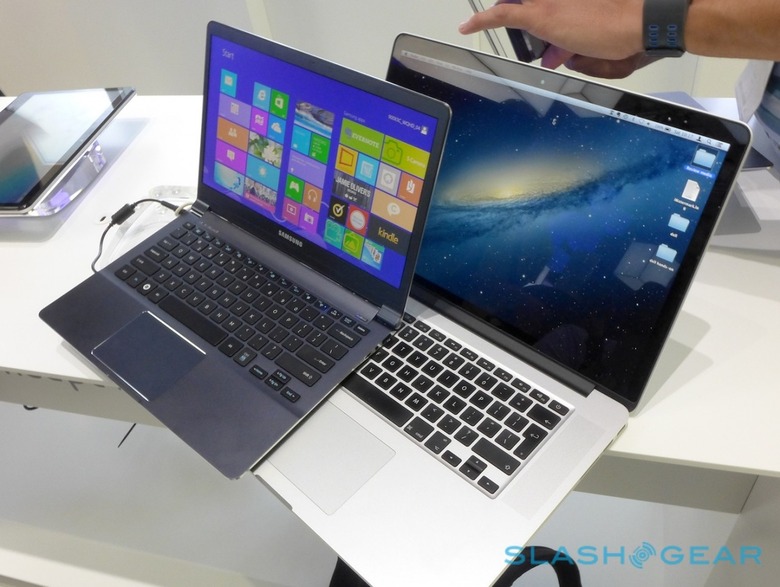 Samsung normally isn't shy about showing off its manufacturing prowess, so imagine our surprise to find the company had snuck a super-high-resolution ultrabook onto the IFA show floor. The Samsung Series 9 WQHD ultrabook is billed as a concept right now, but it's one we're hoping the Koreans bring to market sooner rather than later: taking pride of place is a 13-inch 2,560 x 1,440 display with a matte finnish, for smooth graphics on a par with the glorious visuals from Apple's MacBook Pro with Retina Display.
Though the Samsung's panel doesn't quite match up to the Retina Mac's 2,880 x 1,800 resolution, its smaller size means pixel density is almost identical between the two models. The MBPr comes in at 221ppi, whereas the Samsung sneaks ahead at 226ppi (though the difference is, to the eyes, imperceivable).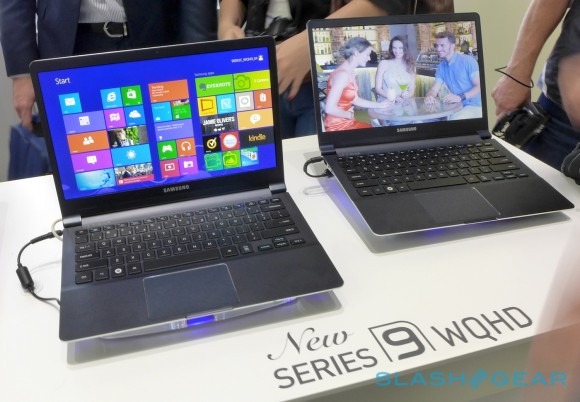 No matter the stats, Windows 8 looks incredible on a display of that resolution and – as we've come to expect from Samsung notebook displays – with such vivid colors and strong brightness. Beyond pixel count specifications were in short supply, but the rest of the machine basically falls in line with 2012 Series 9 notebooks we've already seen. That means Ivy Bridge processors and a waifish profile.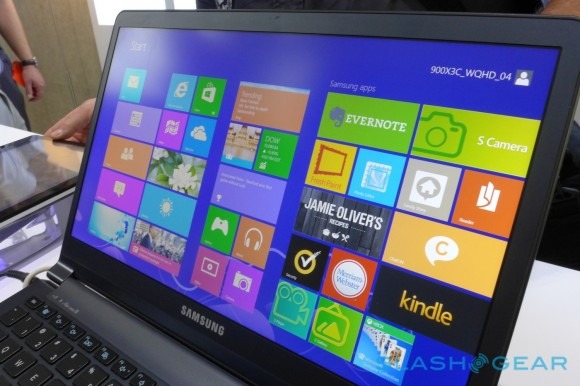 Sadly, the detail we were most keen to find out – when we could expect to see the Series 9 WQHD on shelves – was something Samsung wouldn't discuss. Of course, Apple is tipped to be readying a Retina 13-inch MacBook Pro, and it's possible that Samsung's 2,560 x 1,440 panels could be headed to Cupertino's production partners ahead of even Samsung's.