Samsung S-Pen stylus could show up in tablets next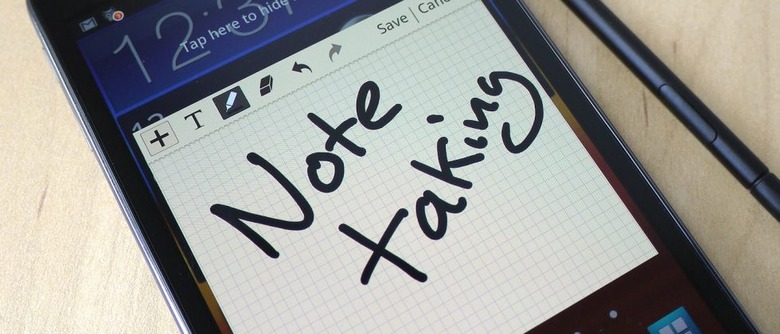 Samsung is considering adding S-Pen digital stylus functionality to future tablets, borrowing the pen-input option from the Galaxy Note for larger models as it boosts data-entry methods. Asked whether Samsung saw the Galaxy Tab line-up expanding beyond mere finger control, "I think a pen interface continues to make a lot of sense across a number of screen sizes, like the larger is more obvious of those" product marketing manager Ryan Biden told Laptop. "That's about as specific as I can be without announcing a product."
The Galaxy Note comes complete with a digital pen, using Wacom active digitizer technology to support handwriting, sketching and more precise touch control. Unlike capacitive styli, which mimic a point of finger contact and are thus relatively lacking in accuracy, the Samsung S-Pen is far more accurate; we found it was certainly good enough for casual note-taking in our Galaxy Note review.
Tablets offering active stylus support are rare, in the consumer market at least. HTC's 7-inch Flyer was one example, though relatively inaccurate inking meant its usefulness as a notepad replacement was limited. More common are Windows-based tablets with digital pens, generally to accommodate the OS' many UI elements that are uncomfortably small for finger-control. Apple's Steve Jobs famously dismissed the input option, claiming that "if you see a stylus, they blew it."
Samsung's plans would seemingly run contrary to that opinion, however, as part of the Korean company's attempt to create as many variants as possible to satisfy each users' whims. No word on when we might see the first new stylus-toting tablets launch, though with Mobile World Congress fast approaching it could well be there.
[via Android Community]