Samsung S-Pen patent app tips wireless headset stylus plans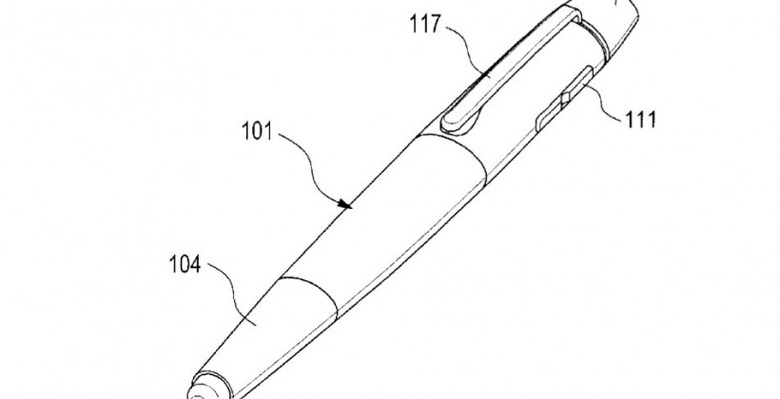 Samsung isn't resting on its laurels with the S-Pen for its touchscreen tablets, cooking up a digital stylus that also includes a radio for use as a wireless headset. The next-gen S-Pen, revealed in a new Samsung patent application, would operate as a capacitive stylus for use with regular touchscreens – rather than demanding the sort of active digitizer found in Samsung's Galaxy Note - and as a remote handset over a short-range wireless connection.
Samsung confuses things somewhat by referring to that wireless technology as "Near Field Communication (NFC)" though apparently intending it to be a generic term rather than the NFC we're familiar with from contactless payments and the company's own new TecTiles. In fact, the radio link could be Bluetooth or something else.
That makes the pen somewhat similar to ASUS' Padfone stylus-headset, which also integrates Bluetooth and can be used to make private calls rather than switching the tablet to speakerphone mode. Interestingly, Samsung and ASUS aren't the only firms looking into special pens: Apple also has a recent patent application in the works, for an "iPen" with haptic feedback and an integrated speaker.
As for the capacitive stylus aspect, Samsung envisages using contact plates built into the body of the new S-Pen to sense the micro-current of the user's body and communicate it to the nib, allowing for a more accurate tip. There's no telling whether or not we could actually see this reach the market, but given Samsung has been gung-ho about optional pens for its phone line-up – there's one for the new Galaxy S III, for instance – we wouldn't be surprised if it spawns a commercial product.
[via PatentBolt]