Samsung officially announce BlackJack II 3G smartphone on AT&T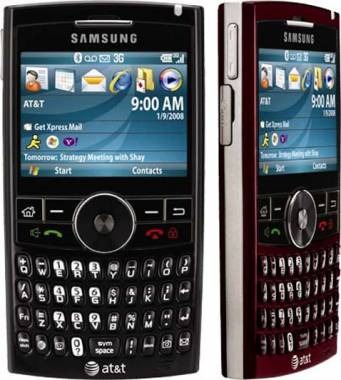 Is it possible to contain a rumour in the tech world?  Well, perhaps if you're Apple, but otherwise company's are getting used to confirming products rather than launching them in the "wow, this is new, look at this!" sense.  Latest is Samsung's BlackJack II, unsurprisingly the update to the BlackJack, a Windows Mobile 6 smartphone that we all knew was coming.  Still, it's a nice looking phone – evolutionary in design from its predecessor, rather than revolutionary – but with a big step up inside: tri-band 3G UMTS/HSDPA and quad-band EDGE/GPRS are the headline grabbers, but the screen is bigger at 2.4-inches QVGA and the keyboard has been improved also.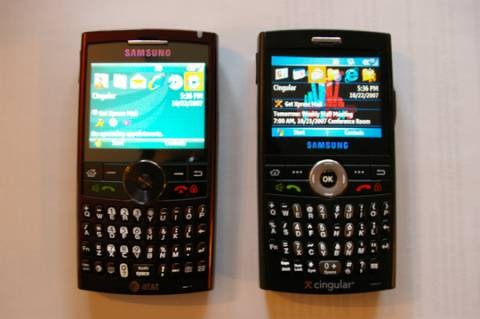 Crunchgear's Peter Ha scored some hands-on time with the cellphone – resplendent in its fetching "red wine" livery – finding improved battery life, an RSS client, built-in GPS and an increase in camera capability from 1.3 to 2.0-megapixels.  Internal memory has also been boosted, and the handset is the first to support AT&T's Video Share function, which is seemingly a posh way of saying "video calls".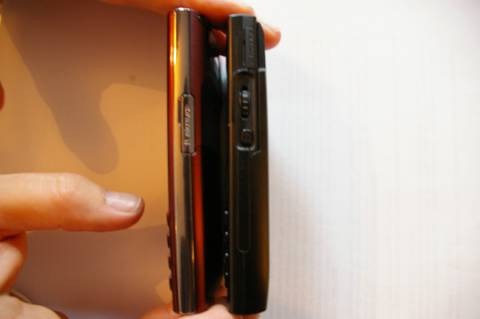 You can pre-register your interest with AT&T today, but the BlackJack II won't be available until later on this year; it's priced at $149.99 with, I would expect, a two-year contract.  Interestingly, despite some speculation, this does not appear to be the mysterious Samsung handset seen at GITEX.
Press Release [AT&T]