Samsung offering 3D Video On Demand in May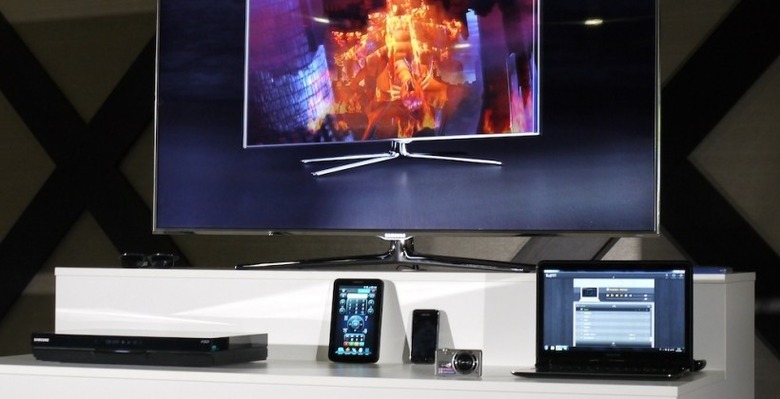 SlashGear is at the IFA 2011 Global Press Conference – a taster session ahead of the full show later on in the year – and Samsung has kicked things off with some tasty smart TV and 3D goodness. The company has announced that, as of next month, Samsung will launch a 3D video-on-demand service with free streaming 3D content including IMAX movies previously only available on Blu-ray.
At the heart of the company's demo was a Samsung D8000 HDTV, one of the top end models from the flagship range, using AllShare DLNA to funnel content between it and a Samsung notebook, 1TB BluRay DVR and an SH100 WiFi camera. As well as being able to search content stored on those various peripherals, the D8000 also goes online and pulls in content shared on YouTube, mentioned on Facebook, or just generally available online in Google searches. The D-pad on the remote doubles as a pointer control in the browser.
The 3D Video-on-Demand system will be available in Europe to those with Samsung's Smart TV sets. The systems also support streaming between the smart TV and a Galaxy Tab tablet; we'll have demo video of that later on today.