Samsung adds live TV streaming for Galaxy Tab 10.1 and Galaxy S II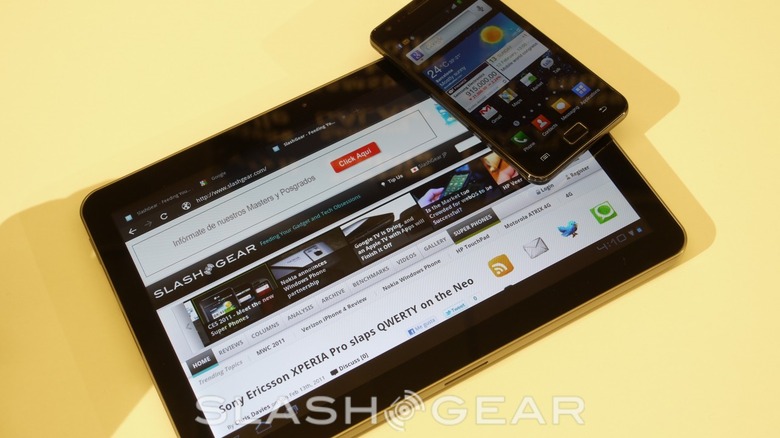 Samsung's Galaxy range of Android-based devices have always had DLNA support for streaming content, but the upcoming Galaxy Tab 10.1 tablet and Galaxy S II smartphone will gain live TV support the company has confirmed. Samsung Europe told Pocket-lint that owners of the company's new D7000 and D8000 HDTVs will be able to wirelessly stream live TV to the phone and tablet.
The system will make use of the new HDTVs' second integrated tuner, with content presumably funneled over a WiFi network to the Android devices. It's not yet known whether remote streaming will be supported – turning the system into something of a Slingbox competitor – over the tablet/smartphone's 3G connections, or if it will be limited to use on the same home network.
Still, it sets up another use case for the devices, and bypasses the need for Samsung to fit dedicated TV tuners. No word on any retroactive functionality for previous Galaxy Tab and Galaxy S models.