Samsung NX5 digicam tipped by accessory listing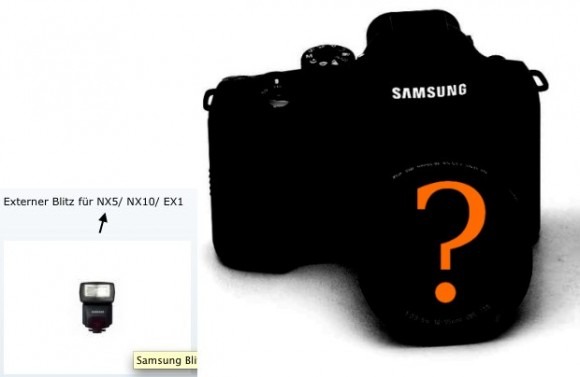 Nothing like a good digital camera rumor to set you up for the weekend, and today's promises to bring satisfaction to anybody in the market for an entry-level Samsung NX-series camera.  Over at k-rumors they spotted mention of the Samsung NX5 at a Swiss accessory retailer, suggesting the company plans a cheaper version of the NX10 announced back in January.  The sighting was followed up by some rumored specifications, tipping a 14-megapixel sensor and NX mount.
Other specs are believed to include an integrated GN10 flash, 3-inch 240k LCD display and an SD card slot, while connectivity consists of HDMI, A/V and microUSB.  An ISO range of 100-3200 is tipped, together with 3fps continuous shooting and 720p HD video recording at 30fps in H.264 format.
It's also expected to use the same battery as the NX10 and have manual controls but no integrated EVF.  As for pricing, just like the rest it's unconfirmed but three bundles of the Samsung NX5 are believed to be in the works:
NX5 + 30mm at $599
NX5 + 18-55mm (non-OIS) at $549
NX5 + 20-50mm (non-OIS) at $499 (following on in late 2010)
[via CrunchGear]