Samsung NX2000 SMART Camera packs NFC and WiFi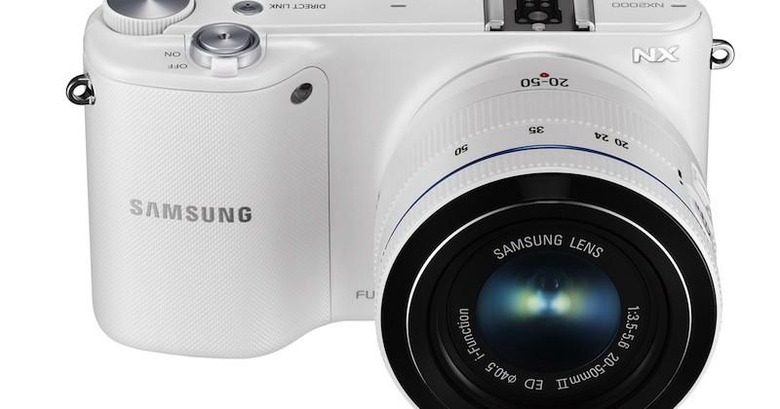 Samsung's latest smart camera has broken cover, the NX2000, pairing a 20.3-megapixel APS-C sensor with a sizable touchscreen and integrated WiFi, NFC, and remote app support. Replacing last year's NX1000, the Samsung SMART Camera NX2000 can fire off stills at up to 8fps or record Full HD 1080p video, as well as swap lenses with Samsung's range of twelve options, including a 3D capture lens.
On the camera side of things, there's Samsung's DRIMe IV engine for processing noise reduction and colors, with a maximum shutter speed of 1/4000th of a second and ISO 100-25600. There's also a smart mode, for macro and panoramic shots, as well as more gimmicky photography like "best face" and "beauty face" which automatically processes those in-frame to smooth out skin and remove blemishes.
For video, there's 2D capture in 30fps or 24fps and 3D capture – with the right lens – at 30fps. The NX2000 outputs in MPEG4 AVC/H.264 format with AAC audio, saving to microSDXC card.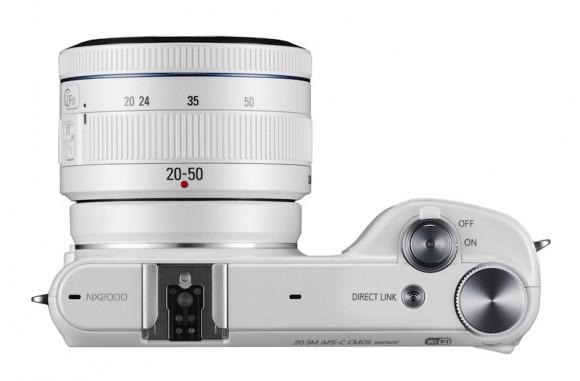 On the "smart" side, meanwhile, there's a 3.7-inch WVGA touchscreen to control the camera, and integration with social networks for directly squirting off your images over a WiFi connection. WiFi Direct is supported, over WiFi b/g/n, and an onboard email client can be used for more old-fashioned sending of shots. Pair the NX2000 with Samsung's SMART CAMERA App – a simple matter of tapping it with an NFC-enabled phone – and you can use the software as a remote viewfinder, as well as take advantage of its data connection.
Samsung will offer the NX2000 in three color variants – white, black, and pink – priced at $649.99.