Samsung NX200 Sample Photos Revealed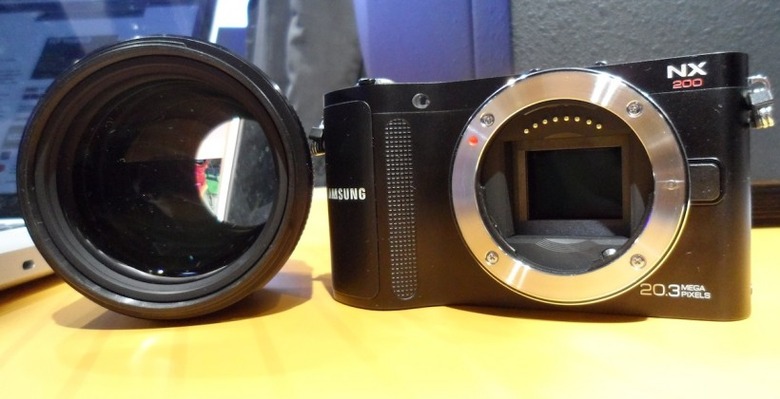 It appears that one of Samsung's newest camera devices to be released at IFA 2011, the NX200, has received a bit more attention than the rest of the publishing world was allowed at the event – photos ahoy! While we were given a short opportunity to see the new NX200 and its billion different possibilities for lenses, a mister John P over at GeekBeat got an extended look, including, lets say it one more time, sample photos and video, which he then got to take home and play around with. This camera is a kingly little beast, with interchangeable lenses galore, a 20.3 megapixel rating, and a relatively small frame at 4.6 x 2.46 x 1.44 inches. Sound like the little lady for you? Let's have a look at those examples!
I'm going to redirect your attention back to the original announcement post for all the extra specification details you might need that aren't listed here in the post, just so you know what you're getting into. See that ginormous pile of lenses? That's certainly one of the camera's biggest strengths: versatility. Then there's the big 3-inch AMOLED display on the back, a hypersonic dust reduction mode for cleaning the sensor, and several completely NEW lenses just for this release including 18-100mm, 16mm, 60mm, and 85mm focal length.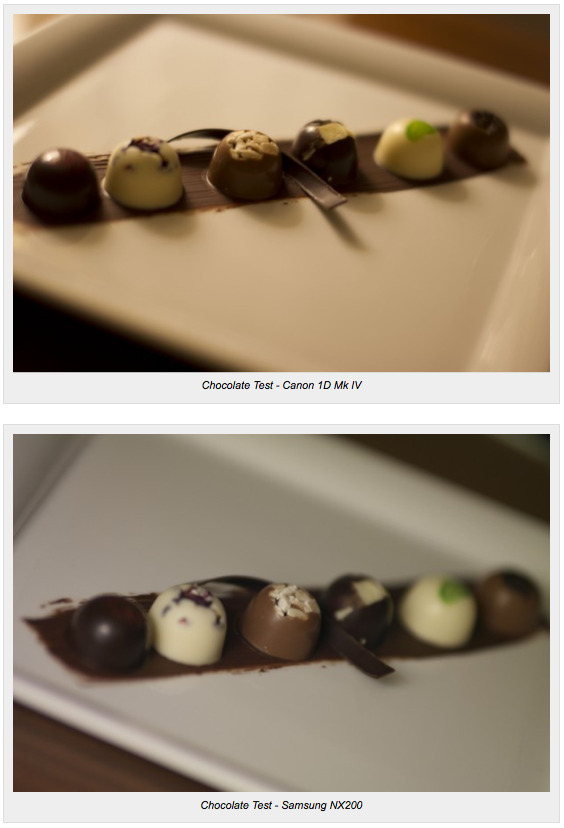 One of the most indicative of power photo comparisons Pozadzides does for his hands-on post is a comparison of chocolate photographed by two different combos. First there's the Canon 1D Mark IV and a 50mm 1.4 Sigma lens, then the Samsung NX200 with a 60mm 1.4 lens. The first camera is right around $5,000 to purchase, while the NX200 is much closer to $1,000. Then there's a gallery of photos taken by Pozadzides that shows a whole slew of different lighting conditions, combos, and environments of all sorts.
At this point I should remind you to head back to Pozadzides' original post to see the rest of his hands-on look at the device since he's so generously allowed this album to be public, then you should also take a look at our OWN hands-on with the device here, complete with awesomely loud surroundings at IFA 2011:
[VMS 396569a906f75ff3f20e]
[via GeekBeat]