Samsung N120 reviewed: big keyboard disappoints, little speakers impress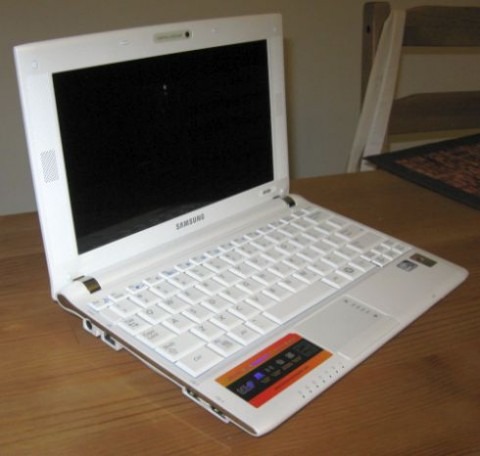 Samsung's N120 seemed like a netbook desperately searching for a niche back when the company announced it in March, promising a 10-inch display like its N110 sibling but the kind of larger keyboard you'd expect to find on a 12.1-inch machine.  Bizarrely, though, it's not the keyboard that reviewers Liliputing found impressive about the N120, but the speakers; in actual fact, the 'board is something of a disappointment.
Although it's 97-percent of full-size, which is pretty much unparalleled in the 10-inch and under netbook segment, the arrow keys are still under-sized and squashed down – with the page up/down buttons – to fit in a right-side Shift key.  There's a big touchpad, too, but only a single-piece button rather than individual keys most people seem to prefer, and it lacks support for multitouch gestures.
What you do get are speakers – and a 1.5W subwoofer – that offer the most clarity you're likely to find on a netbook.  That's by virtue of fitting a 10-inch display in a lid that could accommodate a 12.1-inch panel.  Performance otherwise is as you'd expect for an Atom N270 machine with 1GB of RAM and GMA 950 graphics, while battery life is 4hrs 20 minutes under constant Battery Eater stress.  In the end, though, Liliputing can't quite justify the Samsung N120's extra price above the  ASUS Eee PC 1000HE, which undercuts the $433 N120 by $45 but offers slightly better performance and faster WiFi.
[Thanks Bradley!]