Samsung N110 netbook unveiled, reviewed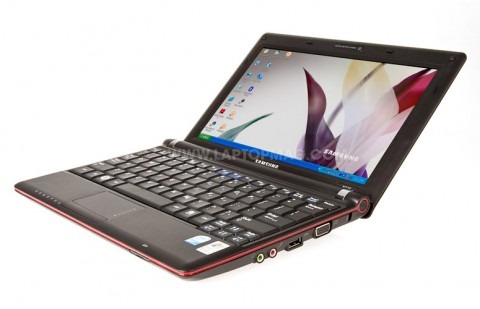 We should perhaps have known something was up when the Samsung N310 launched with neither leaks nor inklings earlier today, but the company has surprised us a second time with another new netbook.  The Samsung N110 replaces the NC10 and has already been across Laptop Mag's test bench; its predecessor was well-esteemed, so there's a lot for the new 10.2-inch netbook to live up to.
Samsung have, therefore, made only minor changes, the two biggest being the new casing and a switch from matte for gloss for the 1024 x 600 display.  Glare is minimal, and the Intel Atom N270 1.6GHz processor, GMA 945 integrated graphics and 1GB of memory – carried over from the NC10 – are enough to play 720p video. 
Where the Samsung N110 really shines, though, is battery performance: it lasted 7 hours and 24 minutes constantly surfing the net over WiFi, higher than the NC10 (though that's thanks to the bigger, 5900mAh battery).  It's enough to win it the plaudit of "near-perfect netbook", and make it the $469 option for anyone wanting superlative battery life coupled with light weight and an excellent keyboard.