Samsung N120 netbook hits preorder: $443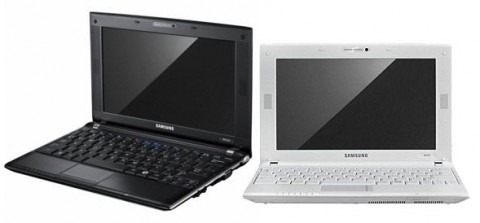 We may receive a commission on purchases made from links.
The Samsung N120 has gone up for pre-order on various sites, offering the netbook from between $443 and $475.  Boasting the same 10.1-inch display as the Samsung N110, the N120 pairs it with the keyboard from a larger, 12.1-inch notebook and a battery promising up to 10.5hrs runtime.
Two color versions of the Samsung N120 are on offer: the white, N120-12GW, with a model number of NP-N120-KA02US, and the black, N120-12GBK, with a model number of NP-N120-KA01US.  We're still waiting for Samsung to confirm what processor the N120 uses, though it's being listed by retailers as the Intel Atom 1.6Ghz N270; given that's the same CPU as in the N110, it seems a likely choice.
Amazon have the netbook listed, though with no pricing or pre-order option.  Onsale have it in black and white for $464.99, while PC Connection have it for $442.43.  Nextwarehouse have it in white and black for $474.30.  No word on delivery, though.
[via Portable Monkey]