Samsung mislead investors on Galaxy tablet sales figures according to trial documents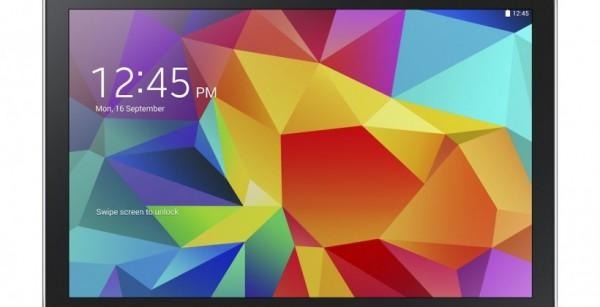 Some interesting document has been surfacing in the legal battle between Samsung and Apple. Both sides have to provide details of their business during the case that outlines how well products are doing in the US market. A document that has surfaced in the trial from Samsung suggests that the company has been misleading investors and analysts on how well its tablets are doing. Apple and Samsung returned to court in February after mediation failed.
Top secret documents that Samsung has provided during the case suggest that it knew the Galaxy tablet was not a sales success early on, but continued to tout its strong market position. Another document that surfaced from February of 2012 paints a very different picture of Samsung's success.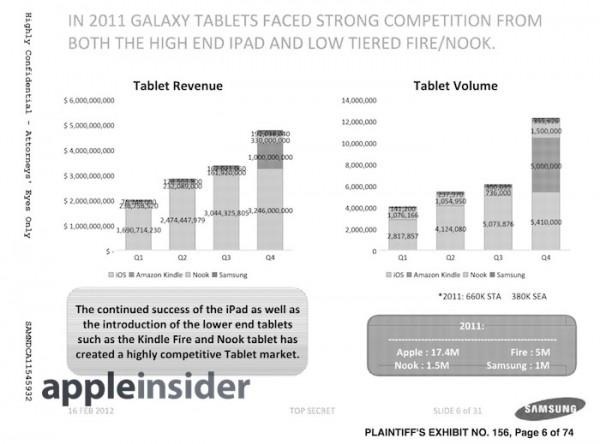 This documents shows quarterly sales totaling units sold in the hundreds of thousands range. At the end of 2012, Samsung had only sold about 1 million tablets according to the top secret document. The same document lists Apple iPad sales at 17.4 million, Nook sales at 1.5 million, and Kindle Fire sales at 5 million units. That means that as Samsung bragged about its Android tablet success it was selling fewer tablets than the Nook and was solidly in last place in the tablet market.
It's hard to imagine that investors will be happy with this information now that it's out. Reports also indicate that the number Samsung touted in 2010 of 2 million tablets sold was only inventory sell-on to fill channels, not sales to buyers. The 2 million sales number was stated during a conference call with journalists and investors and was taken to mean sales to consumers.
SOURCE: Apple Insider