Samsung making more from iPhone X than their own Galaxy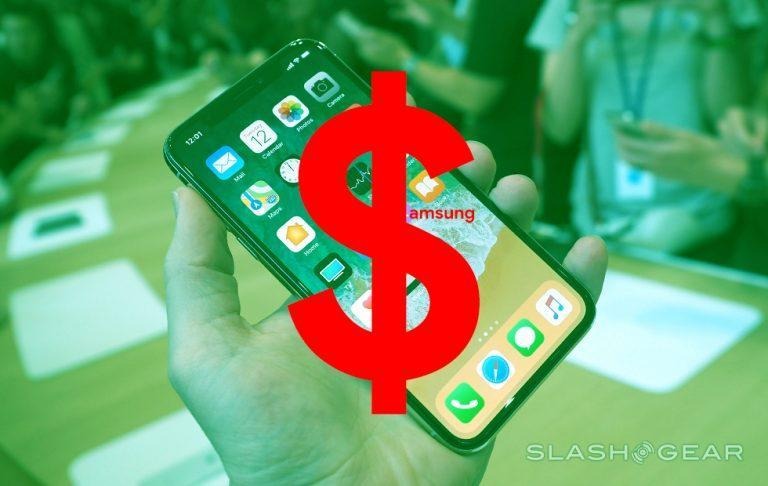 Apple's iPhone X is expected to bring Samsung more earnings in its first 20 months on sale than their own Galaxy smartphones. This is according to analyst group Counterpoint, who suggest that Apple will sell approximately 130 million iPhone X units by the summer of 2019, earning Samsung one whole heck of a lot of cash from OLED manufacturing. Initial analysis suggests that Samsung Display makes $110 per iPhone X unit made.
Meanwhile the Samsung Galaxy S8 (just that device alone) is expected to sell 50 million units in its first 20 months on sale. As such, it wouldn't be a stretch to assume that Samsung would make more cash on the iPhone X than the Galaxy S8, even without hearing how much Samsung makes per device. With the Wall Street Journal, Counterpoint said that the majority of smartphone sales are made within 20 months of their debut, hence the timeframe of the analysis.
SEE: Galaxy S8 on the shoulders of giants
According to Counterpoint, each Samsung Galaxy S8 nets Samsung $202 "from components such as displays and chips" during the first 20 months of the device being on sale. It would appear that estimating the actual profit Samsung makes per device sold isn't all that easy to calculate. Especially when the difference between the company's manufacturing arms and mobile device design and sales arms are separate.
Do we consider Samsung Display to be the same company as Samsung Electronics? And how about Samsung Semiconductor, SmartThings, Samsung Digital Imaging, etcetera? It would appear that Counterpoint is focusing on the component manufacturing earnings rather than the end product earnings for the Galaxy S8 – which is fair, for this comparison.
Earlier this year research firm IHS Markit suggested that each Samsung Galaxy S8 cost approximately $301.60 in individual parts, with another $5.90 for manufacturing costs, per phone. That's a ROUGH estimate, based only on the price of each individual part, not taking into account changing costs or Samsung's own discount (whether or not it discounts manufacturing of its own parts to its own company). If we, again discounting a lot of factors that play in between here and there, assume that Samsung's sales of devices is really around $600 per phone, the $202 in sales per phone could be accurate for Samsung in the end – but is likely off by a hundred bucks, give or take.
The fun comparison to make would be simply multiplying the projected unit sales numbers by the amount Samsung supposedly makes per device from manufacturing. If that's done, Samsung makes around $14,300,000,000 from Apple's iPhone X and 10,100,000,000 from its own Galaxy S8. That's if we're considering Samsung's manufacturing and its Electronics groups to be separate entities entirely.
And it's only parts manufacturing – which is not the same as end sales profit. If that's all set, then yes, the Apple iPhone X makes Samsung's manufacturing groups more money than the Samsung Galaxy S8 in this study. Also note – any fair study of Galaxy VS iPhone sales would compare the unit sales of Galaxy S8 against the iPhone 8, and the Galaxy Note 8 vs the iPhone X – those are far more equivalent in their aims and advertising angles.