Samsung Instinct S30 gets pre-CTIA preview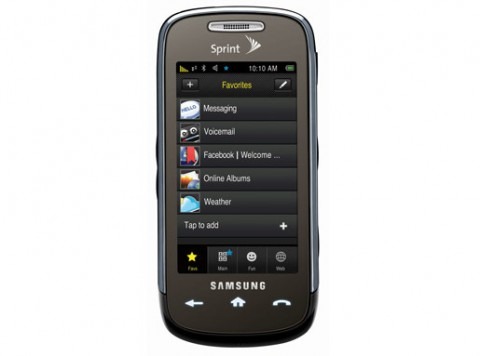 Samsung Korea have prematurely confirmed the existence of the Sprint Instinct S30, the follow-up to the original Sprint Instinct, and given us an official photo of the cellphone too.  Official details of the Instinct S30 – which for a while was known as the Instinct Mini – are still scant, but Samsung have confirmed a 3.2-inch touchscreen.
The Instinct S30 was first spotted in the wild back at the beginning of March, but it took until later that month for confirmation that the handset was a replacement, not a compact version, of the original Instinct.  As well as the touchscreen we're expecting the same GPS, EVDO Rev.A and Bluetooth capabilities of its predecessor.
The news came as part of Samsung Korea's pre-CTIA Wireless 2009 coverage, but the company is presumably leaving the main announcement to Samsung USA and Sprint themselves.  SlashGear will be at CTIA covering all the major announcements, so we'll have more Instinct S30 news when they release it.