Samsung Instinct Mini for Sprint spotted in wild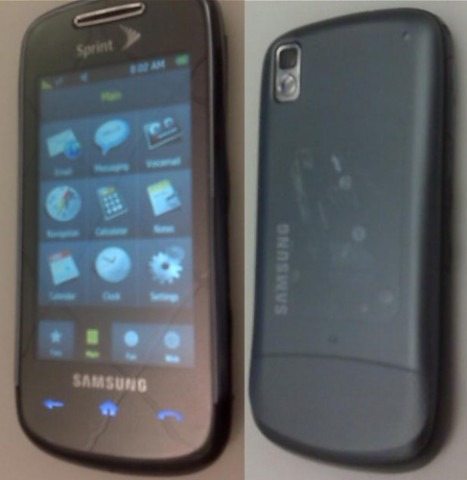 Looking smoother, more rounded and generally more tactile than the original Samsung Instinct, this is apparently the Samsung Instinct Mini, currently being cooked up for Sprint.  The leaked pictures emerged on the Sprint Users forum, and sadly were accompanied by no confirmed specifications.
Going by the images, though, this is obviously a touchscreen device using Samsung's home-grown OS as seen in the latest build of the Instinct's firmware.  There's also a camera on the rear – though no word on how many megapixels – without a flash, and minimal hardware controls.
Equally unknown are dimensions of the handset, and without photos of it next to the original Instinct it's hard to tell whether this is truly an "Instinct Mini" or more a replacement.  According to the BGR, the Sprint Samsung Instinct Mini will launch on April 19th.
[via Boy Genius Report]