Samsung Instinct S30 no Mini: replacing old Instinct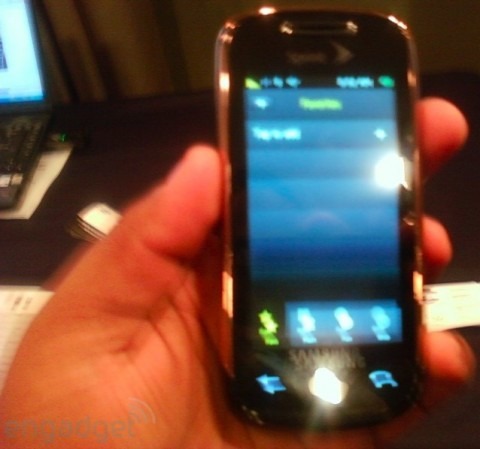 New images of the next-gen Samsung Instinct have leaked, and while hopelessly blurry they do at least give some sense of size perspective.  Unless the person who leaked the images to Engadget has unnaturally small hands, it seems unlikely that the rumors of the device being the "Instinct Mini" are true.  Instead, the Samsung Instinct S30 looks to be the replacement for the existing device.
The first set of leaked Instinct S30 images, while a lot crisper than these, didn't give any real indication of the touchscreen cellphone's scale.  Some rumors had tipped the device to be a compact relative, rather than a replacement, to the current Instinct.
What's clear is the boxy styling of the first original has been smoothed off, and it looks as though there are at least two color options.  Full details of the Sprint Samsung Instinct S30 are unknown, but there's a possibility the new device will be announced at CTIA at the start of April, a year after the first Instinct had its debut at the same show.