Samsung in talks to bring T*Omnia smartphone to US?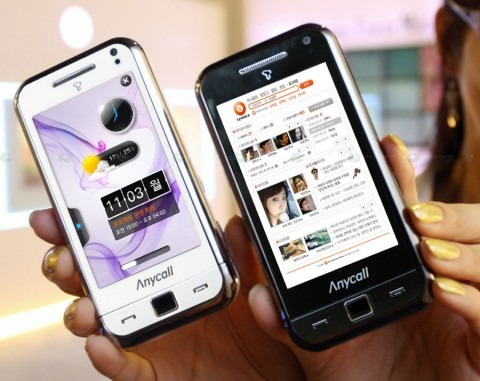 Could the Samsung T*Omnia be coming to the US sooner than we dared hope?  That's the latest rumor from Business Week, who claim Samsung are in negotiations with a US carrier to launch the handset by the end of November.  That would see it available only a few weeks after its launch in Korea.  However there's confusion as to whether the current talks are regarding a CDMA version of the original Omnia i900, or a GSM/WCDMA version of the new T*Omnia i907.
The primary difference between the two is in the display.  The Omnia i900 – which we reviewed here - has a 3.22-inch 240 x 400 touchscreen; the new version has a 3.3-inch 480 x 800 touchscreen.  Both have made it through the FCC, with the assumption being that the CDMA i900 is going to Verizon while AT&T get the GSM/WCDMA T*Omnia.
Two versions of the T*Omnia are set to launch in Korea.  The SCH-M490 has 4GB of integrated storage, while the SCH-M495 has 16GB of integrated storage.  Both also have microSD card slots.
[via Electronista]