This week we're hearing again – and potentially seeing – the Samsung virtual reality headset. This headset is said to be similar to Google's #cardboard setup, allowing you to make use of your Samsung smartphone for the display in a head-mounted virtual reality experience. Then there's Oculus Rift, the highest-end of the bunch, ready to take on all interlopers.
Samsung Gear VR
Details are sparse, of course, but what we're seeing from SamMobile today appears to be as good a source as we've seen thus far. This Samsung Gear VR is looking to take on the competition with one specific unique element: USB 3.0.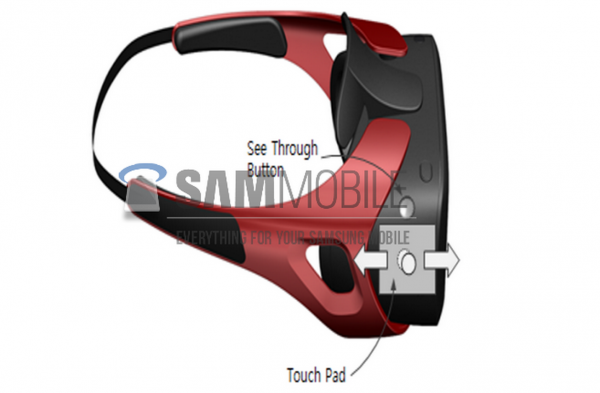 As the Samsung Galaxy Note 3 and the Samsung Galaxy S5 both have USB 3.0 connectors, we're going to go ahead and guess that this device will be ready to roll with more than one handset size – with the Galaxy Note 4 in mind as well. If only one, it'll be the Galaxy S5 without a doubt.
This device will make use of Samsung apps like Theater, "360 Player", and Gallery, making entertainment the focus from the start. At this time it does not appear as though Samsung will be pushing Gaming.
This device will likely be revealed in full during IFA 2014. This event series starts on the 5th of September, but it's possible Samsung's event will take place a day or two in advance.
Cardboard
The "#cardboard" accessory was revealed earlier this year by Google at Google I/O 2014. This device also uses a smartphone as its single interface, allowing you to use a wide variety of machines in its one slot. Google Cardboard is not made for comfort – on this front, Samsung will have the edge.
Oculus Rift
With Oculus Rift you're connecting to a 3rd-party system as well, but this headset uses its own display, and is made for high-end applications. Oculus Rift is made for top-tier games and virtual reality experiences, and also isn't made for the public at this time.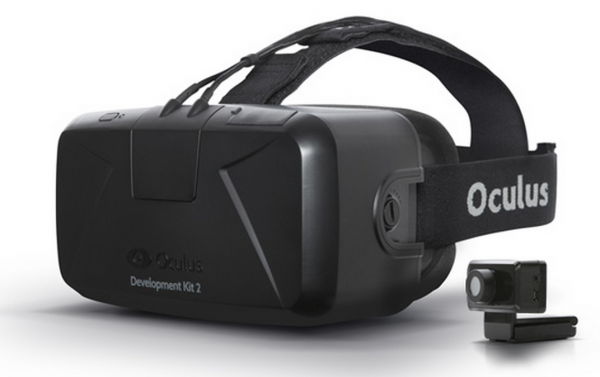 The current Oculus Rift Development Kit headset will cost you $350 USD – we'll go ahead and guess that this is around double what Samsung will be charging for theirs. Oculus Rift won't necessarily be competing with Samsung's headset directly, but its difficult to imagine Samsung creating such a device without Oculus Rift having existed in the first place.