Download Google's strange DIY #cardboard experiment now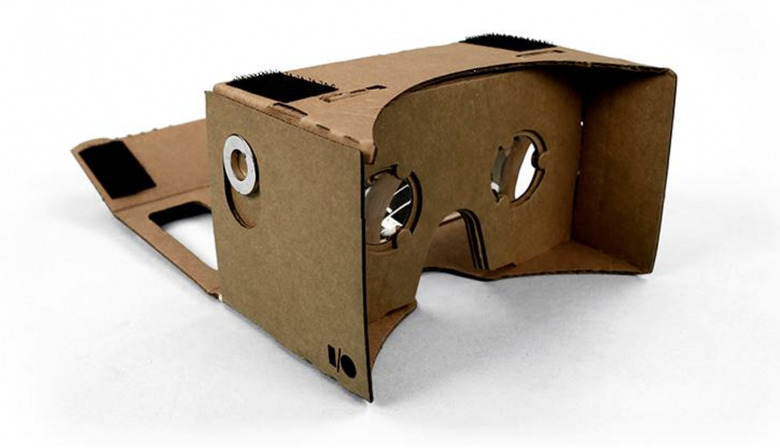 One of the strangest hand-outs Google's ever given to developers at Google I/O has been delivered today: a piece of cardboard. This cardboard folds out and works with a couple of lenses to deliver a sort of DIY-headset that sets your smartphone directly in front of your eyes. Even if you're not amongst those lucky enough to get one of these oddities at Google I/O this week, you can make your own now.
Google's Cardboard app is up on Google Play now, free – part of their Libraries & Demo section on Google Play, ready for use with your #cardboard contraption right this minute. To create a cardboard headset for use with this app.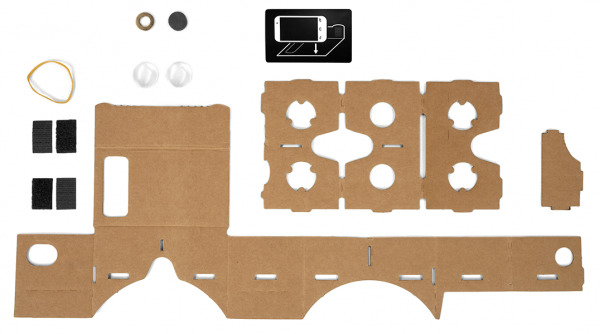 1. To create #cardboard, you'll need a piece of corrugated cardboard in "E Flute" thickness. If you don't know what that means, just understand that it's easy enough to fold, but not thin enough to break. Minimum size: 8.75in (22cm) by 22in (56cm), and 0.06in (1.5mm) thickness. A pizza box works great – you'll need a massive pizza to make it work.
2. Lenses will need to have a 40mm focal distance and will ideally be biconvex. Google used the Durovis OpenDrive Lens Kit which, despite Google's suggestion, is not available on Amazon right this minute.
3. You'll need two magnets. The first is a neodymium ring magnet, the second is a ceramic disk magnet, approximate size: 0.75in (19mm) diameter and 0.12in (3mm) thickness.
4. Construction is done with two velcro strips, with approximate size: 0.75in (20mm) by 1.25in (30mm).
5. Also included in this construction is a single rubber band to keep your phone from slipping out of the headset. Feel free to get creative, of course. Number 6 is an NFC tag which is optional – program it with URL cardboard://v1.0.0 if you do so wish.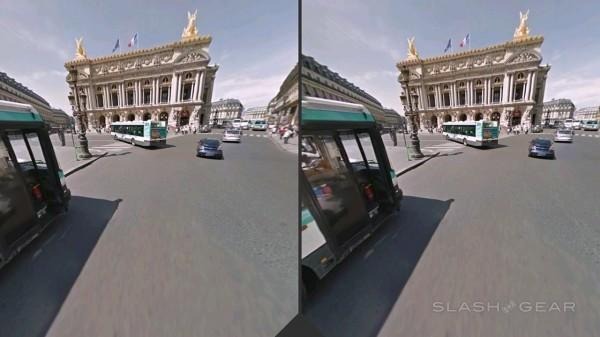 The app can also be used on its own – though it's specifically tuned for the headset itself. Inside you'll find a variety of apps ready for use in a virtual reality realm, including a Street View preview and A Windy Day, straight from Moto X.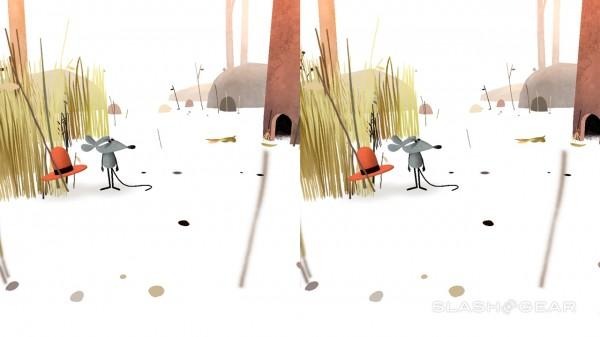 Let us know if you've tried out #cardboard yourself, and if you're planning on purchasing components, where you'll go!