Samsung Gear VR released on pre-order for $99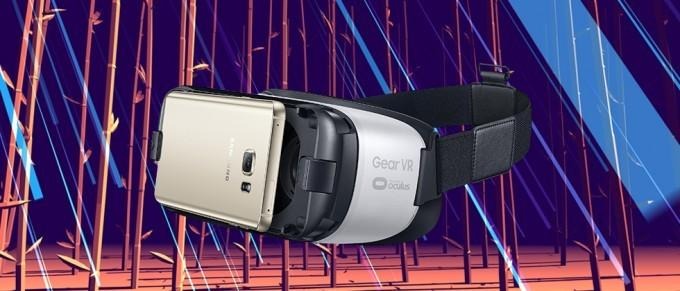 Starting today the virtual reality headset known as Gear VR has been put on pre-order by Samsung and Oculus. This headset is the mobile VR portion of the Oculus/Samsung partnership, allowing users to enter the virtual reality realm with their Galaxy Note 5, Galaxy S6 edge+, S6, or S6 edge. This is the first full-release version of the device series – each of the two headsets released previously (one for Galaxy Note 4, one for Galaxy S6) were "Innovator Editions" made primarily for developers.
The Samsung Gear VR (powered by Oculus) will be available for pre-order starting today online at Amazon.com, BestBuy.com, and Samsung.com, and the unit itself will start shipping on November 20th – just in time for the holiday season, as you're already probably well aware.
Users of the Samsung smartphones listed above will be able to plug their device into the Gear VR and strap the headset over their eyes to enter the virtual reality universe, as presented by Oculus and Samsung. No additional equipment is needed – just the phone and the Gear VR.
Having worked with the Gear VR (both Innovator Editions) for the past several months, I can comfortably say that Samsung and Oculus have created a piece of equipment that's MORE than worth the cash you're going to pay for it. The amount of content already available is astounding – and with a full-fledged standard edition of the headset coming this month, I can only imagine the Oculus/Samsung VR environment will continue to blow up.
Above you'll see some games coming to Gear VR soon. Again, this is in addition to the vast array of games and apps already available to Gear VR Innovator Edition owners (all games and apps are compatible with the new Gear VR standard edition as well, of course).
Stick around as we continue to explore the VR universe through our Virtual Reality tag portal!