Samsung Gear VR 2 Spied In Import Records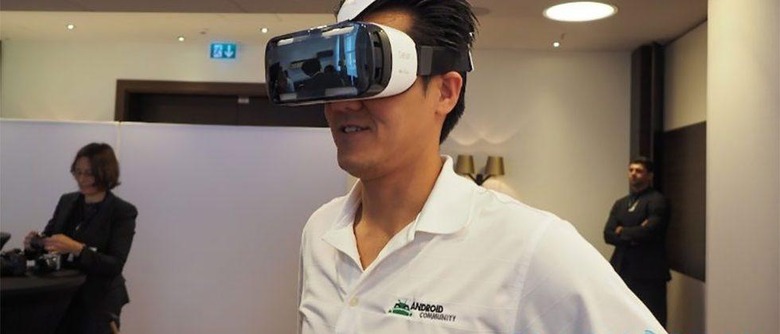 Samsung has been peddling its Gear VR virtual reality headset for a while now and the category hasn't exactly boomed yet. Despite there not being a huge number of people buying the Gear VR or other VR headsets at this point, Samsung didn't have an issue selling out of the device early on. It appears that Samsung does have a second version of the Gear VR that it is testing. Import tracking site Zauba has a listing that shows a quartet of Gear VR headsets have been imported into India for testing.
Four Gear VR headsets carrying model number SM-R323 were imported into India on July 4. If you don't recall, the model number of the original Gear VR headset was R322. The first pair of devices are listed as "s/n(imei) (sm- r323) (for Samsung mobile phone) (for testing& evaluation purpose & not for sale)." The second set is listed as "sample Samsung Bluetooth (gear vr)(sm- r323) (for Samsung mobile phone)(for testing & evaluation purpose & not for sale)."
Value on the second set is listed as 2,795 INR per unit, or about $41 in the US. That probably isn't the retail price, perhaps someone listed a low price on the import slips to reduce taxes that need to be paid. Though perhaps the big feature of the new headsets will be a retail price about half that of the current unit's $99 price point. That's all we know about the new Gear VR headset at this point, simply the fact that it exists. Perhaps more details will be forthcoming soon.
The original Gear VR headset is something we have spent some time with. Owners of the Gear VR will get to enjoy some cool video content to go with the Olympics that is exclusive for them. We've also seen a Gear VR teardown that let us see what's going on inside the headset.
SOURCE: Zauba