Samsung Gear VR owners to enjoy exclusive 2016 Olympics videos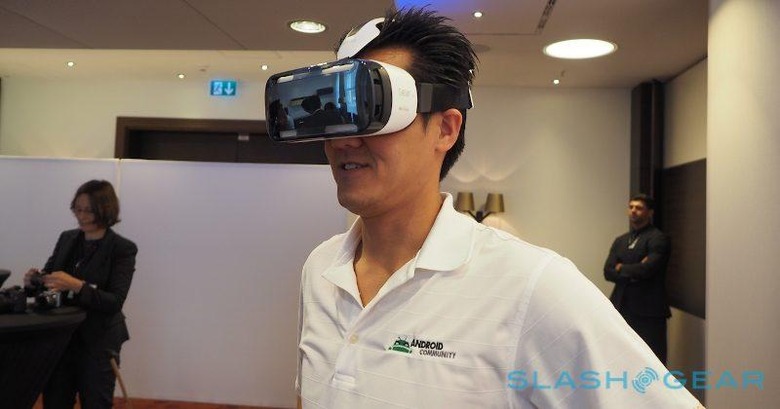 If there were still any doubt that virtual reality is the next big thing in computing and entertainment, this should probably banish those. For the first time ever, Olympics, which will be held this year in Rio de Janeiro in Brazil, will be available via VR, though not in live coverage. And not just any VR, mind you, NBC is making it an exclusive for Samsung Gear VR owners, with authorized Samsung Galaxy smartphones only, and for certain pay-TV subscribers only. Talk about VIP.
Of course, this isn't the first time a sports event has been made available, live or delayed, in 360-degree fashion for virtual reality. However, this will be the highest profile and most widespread application of the budding technology. It will also perhaps be the litmus test of using virtual reality en masse for such events, especially sports.
Although virtual reality has technically existed in one form or another for years now, it is only recently that is has become available to consumers and have gotten mass appeal. But not all VR experiences are created equal, and definitely not all headsets are priced the same. At the top of the list you've got the likes of the HTC Vive and Oculus Rift, termed "standalone" though still tethered to powerful PCs. At the other extreme is the Samsung Gear VR and variations of the Google Cardboard, which get their processing from smartphones housed inside.
It's the latter group that NBC will be appealing to with its latest VR stunt. It is promising about 85 hours of VR content, of course pre-recorded and delayed. Distribution of the VR videos will only start on August 6th, a day after the 2016 Olympics formally opens, and ends on the 22nd, again a day after the closing ceremonies. So yes, if you want to watch live, you'll still have to do it the traditional way. The VR option is only for reliving the moments, from a different perspective.
The VR videos will only be available via NBC's Sports app in the TV Everywhere section. And that's only after users authenticate via their own pay TV provider. The Samsung Gear VR itself is only compatible with the Samsung Galaxy S7, Galaxy S7 Edge, Galaxy S6, Galaxy S6 Edge, Galaxy S6 Edge+, and Galaxy Note 5, so it won't exactly be a cheap affair in case you're thinking of getting one just for this. Then again, the alternatives are significantly more expensive anyway.