Samsung Gear Solo detailed with mobile data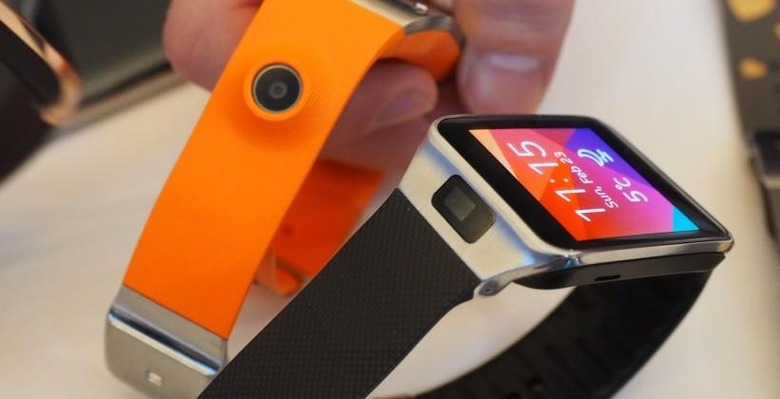 It would appear that the Samsung Gear smartwatch was only a smartphone-reliant device for a limited time – this week a new unit is appearing in tips from South Korea with a USIM inside. This means that users will be able to connect to the web with their USIM (think SIM-card on the other side of the sea) through the watch without needing a smartphone for web. This connectivity would be tested in the Asian market before it was released worldwide, similar to what we've seen with the curved Galaxy Smartphone from 2013.
This release would have Samsung and SK Telecom collaborating on a release. A patent has been filed in Samsung's name for the "Gear Solo." This device will be able to make and receive calls as well as use mobile data.
Sources speaking on the subject suggest that this device will be available in Korea first and only for a limited time. After that unknown amount of time, this device could prove to be popular enough for release in international markets.
Far more likely for the United States is a 2015 release of a next-generation Gear smartwatch with mobile data rather than a unit that'd jump on top of this year's Gear 2, Gear 2 Neo, and Gear Fit.
It's suggested that this Gear Solo is closer to the shape of the Gear 2 than it is to the Gear Fit, the Gear Fit sticking to the sports and active lifestyle category of devices with a curved display and unique functionality. It's not clear at the moment whether or not the Gear Solo will be working with a front-facing camera or will do away with this unit in favor of the Gear 2 Neo setup.
VIA: Korea Herald