Samsung Gear 360 (2017) hands-on: Full 4K in 360-degrees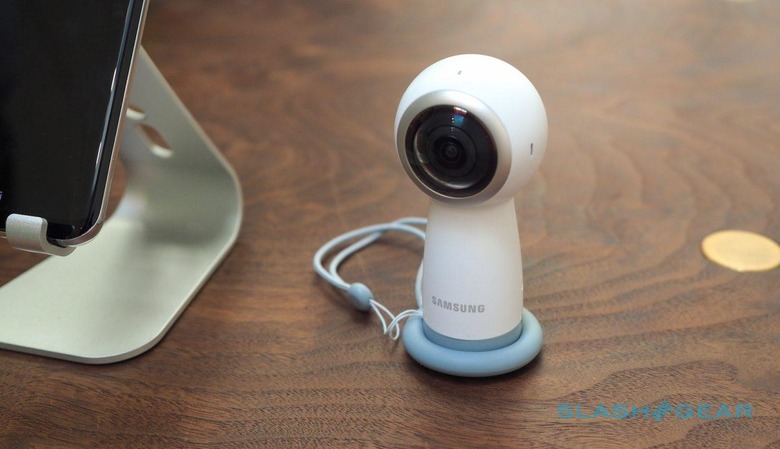 Samsung wasn't the first to the 360-degree camera market, but its original Gear 360 was one of the easiest to use. Now, there's a new version for 2017 and the Galaxy S8 and S8+, with true 4K capture and higher-resolution livestreaming. It's also come in for a redesign, with Samsung refining the original aesthetic to make it easier to carry and more flexible.
The original Gear 360 looked like a robot from Portal. The new Gear 360 looks more like a robot from Wall-E, suggesting that Samsung's industrial design team is at least working its way through all the games and movies they've been getting for the past few Christmases and Birthdays. The removable tripod base of the old 360-degree camera has been replaced with an integrated stand.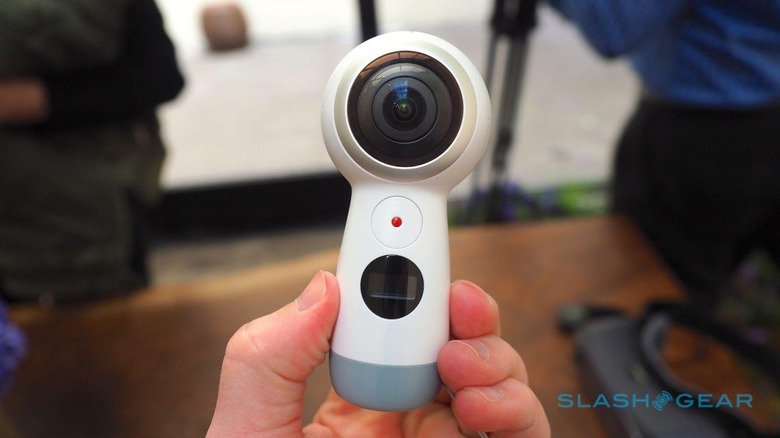 That's allowed the head of the camera to shrink down, since the battery can now occupy the lower part of the new Gear 360. At 100.6 x 46.3 x 45.1 mm and 130 grams, it's taller than the old model but slimmer overall. That should see it fit more readily into pockets and bags; you still get a tripod screw for using your own mount.
More importantly, quality is up. The old Gear 360 captured at 3840 x 1920 resolution, slightly short of true 4K. This new camera steps up to 4096 x 2048 at 24 fps, courtesy of its two 8.4-megapixel sensors. As well as H.265 MP4 video it'll snap 15-megapixel panoramic photos.
As before, videos and stills are stored on a microSD card, with up to 256GB cards supported. There's also WiFi a/b/g/n/ac (2.4/5GHz), WiFi Direct, and Bluetooth 4.1 for remotely controlling the new Gear 360, both from an Android device like the new Galaxy S8 and S8+, or from an iPhone. If you're an Android user you can live-stream at up to 2K resolution, too, via YouTube and other services; sadly iOS users miss out on that.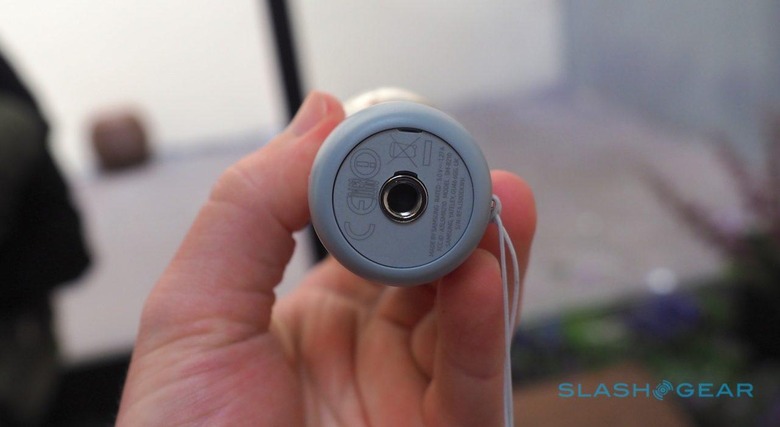 Five different shooting modes are supported. In addition to the basics – video and photo – there's time-lapse video and looping video. Samsung has also added landscape HDR, which should be useful since one of the challenges in capturing outdoor panoramas with the original Gear 360 was trying to avoid the sun inevitably over-exposing at least one section of the frame.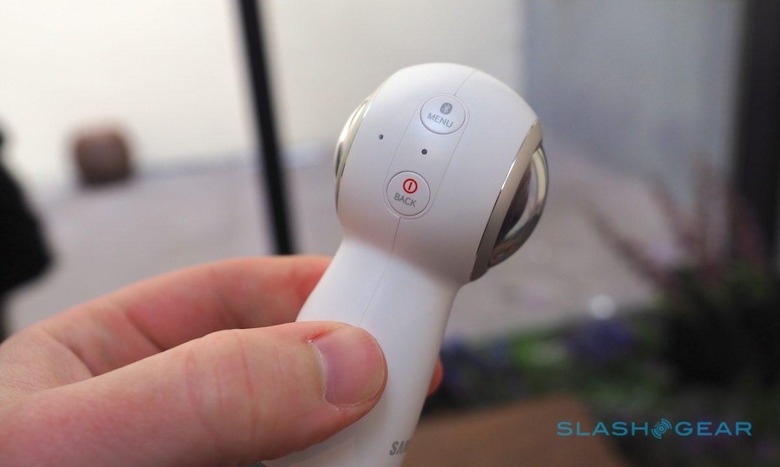 The body is IP53 certified for resistance to water and dust, and there's a USB Type-C port on the bottom for charging as well as synchronizing. Samsung isn't saying how long the 1,160 mAh Li-Ion battery will last at this stage, nor how much it will cost.
NOW READ: Samsung Galaxy S8 hands-on
In addition to the Galaxy S8 and S8+, you'll be able to use the Galaxy S7, Galaxy S7 edge, Note 5, Galaxy 6 edge+, Galaxy 6, and Galaxy 6 edge, plus the A5 (2017) and A7 (2017) with the new Gear 360. On the iOS side, the iPhone 7 and 7 Plus, and the iPhone 6s and 6S Plus, are compatible with the camera. Samsung also has software for Windows and macOS.