Samsung Galaxy Tab4 10.1, 8.0 and 7.0 flesh out midrange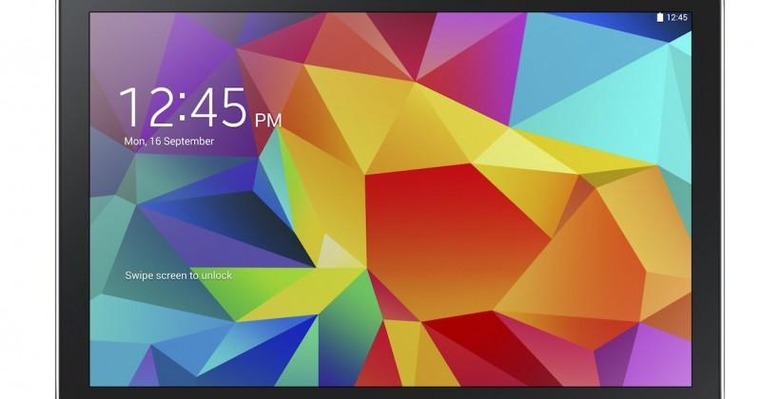 Samsung has revealed its new Galaxy Tab4 range of Android tablets, spanning three screen sizes and due to hit stores in Q2 2014. The Galaxy Tab4 10.1, 8.0, and 7.0 each use a WXGA 1280 x 800 16:10 display and support Samsung's Multi Window system for split-screen multitasking, though Samsung would probably still nudge those looking to do serious work in the direction of its Galaxy Note Pro 12.2.
The largest of the three, the Galaxy Tab4 10.1, has a 1.2GHz quadcore processor, 1.5GB of memory, and 16GB of storage. There's a microSD card slot, 3-megapixel main camera, and 1.3-megapixel front-facing camera, while connectivity includes WiFi a/b/g/n, Bluetooth 4.0, and USB 2.0.
Samsung will offer both WiFi/HSPA+ and WiFi/LTE versions of the tablet, each running Android 4.4 KitKat and including GPS/GLONASS. The slates measure in at 243.4 x 176.4 x 7.95 mm and 487g, and have a 6,800 mAh battery.
The Galaxy Tab4 8.0, meanwhile, has the same processor, camera, memory, and storage, and will also be offered in a WiFi/LTE version. It measures 124.0 x 210.0 x 7.95 mm and weighs 320g, and has a 4,450 mAh battery.
Finally, Samsung's Galaxy Tab4 7.0 is smallest of the trio, with WiFi/HSPA+ and WiFi/LTE versions with the 1.2GHz quadcore and either 8GB or 16GB of onboard storage. There, the microSD card can handle up to 32GB cards in the 3G version, or up to 64GB in the LTE version.
It measures 107.9 x 186.9 x 9 mm and weighs 276g, but Samsung isn't saying what size the battery is yet.
All three have Group Play, Samsung Link for streaming content between devices, and WatchON, as well as Samsung's ChatON messaging service.
They'll go on sale in Q2 this year, available in either black or white, with pricing yet to be announced.