Finally, an Android tablet that doesn't just deliver the same formula again, and again. The Samsung Galaxy Tab S6 was leaked today in three colors, one each of a silver, a blue, and a pink. We've not yet confirmed the color names, but that's basically what's shown in these first images. And they've all got their own S Pens that attach with some friendly magnetics.
These devices likely sport 10.5-inch displays and have inside at least 6GB RAM and 128GB internal storage. There'll likely be a microSD card slot, though that's not guaranteed, and there'll probably be a larger version with 256GB internal storage, just for the taste of it!
The Qualcomm Snapdragon 855 (probably not Plus) will be inside, and it'll likely run Android 9 Pie right out the gate. These tablets will likely come at a time not too far from the Samsung Galaxy Note 10. In fact rumors suggest that the Galaxy Note 10 and the Galaxy Tab S6 will be released at the same time – though that'd be madness, wouldn't it?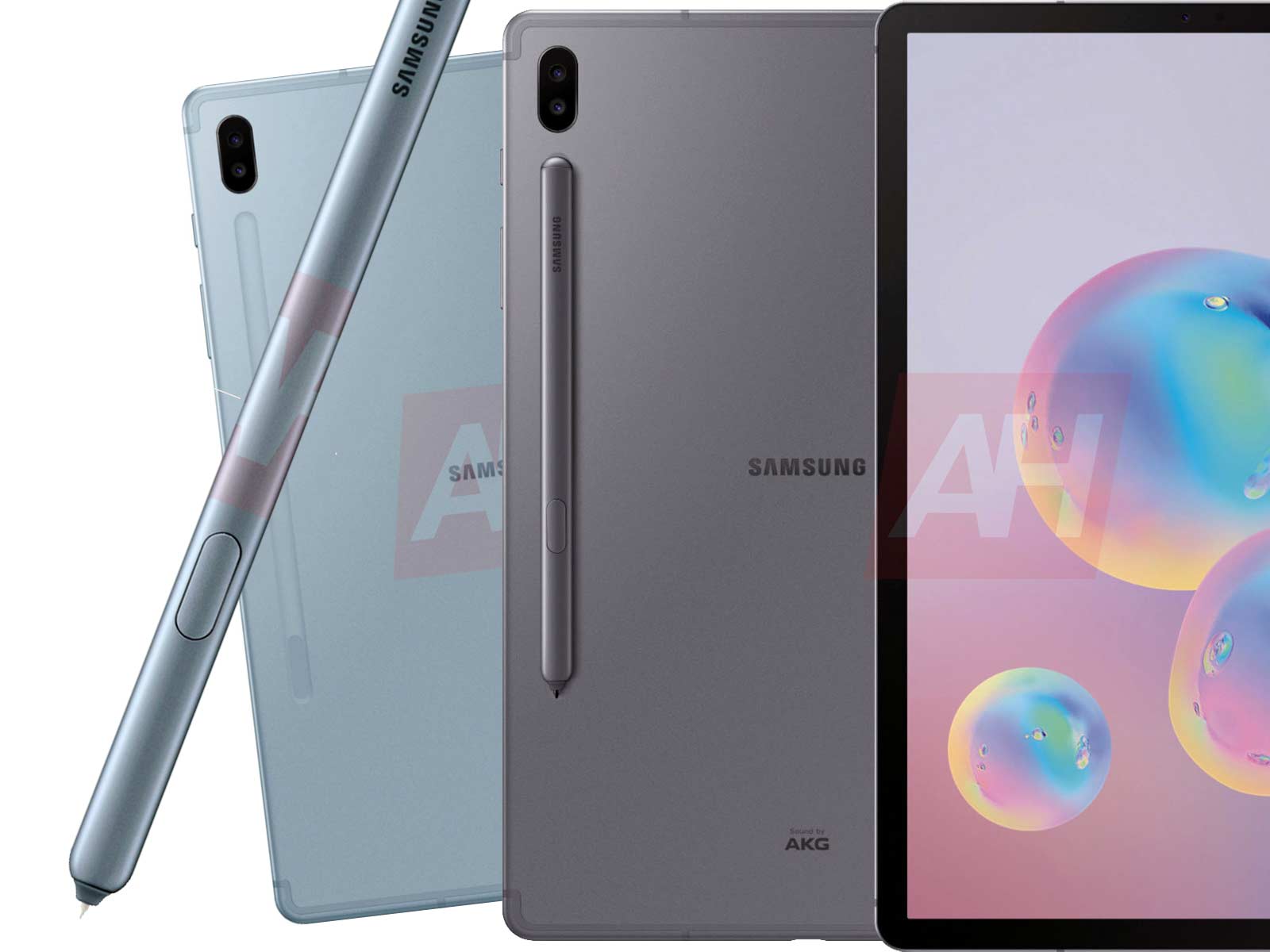 That'd be sort of confusing, releasing a tablet-like smartphone with a built-in S Pen at the same time as a tablet with very similar features. Especially since this tablet has a fully rectangular display (with sharp corners) and an S Pen that doesn't fit in its body, only stays close by with a magnet or two.
You'll see some "Sound by AKG" branding and some Samsung branding on the back of this device, and a watermark from the folks at Android Headlines. You can see a smart pogo-pin connector on the long end for connecting with a keyboard cover. You can also see a USB-C port at one of the short ends.
These tablets will likely look and act a whole lot like Samsung's Galaxy Tab S4, but will have some of the abilities of the Samsung Galaxy S10 (and then Note 10). Like a built-in fingerprint scanner under its display, perhaps. Maybe some better photography skills around back – though there's no LED flash and no room for sensors beyond the two camera lenses, so who can tell?
Stay tuned for the August 7th event, where we'll likely see this tablet and the Galaxy Note 10 in full effect. And don't be too shocked when they end up a whole lot like what we've seen just recently.