Samsung Galaxy Tab 2 Student Edition bundle brings on bonuses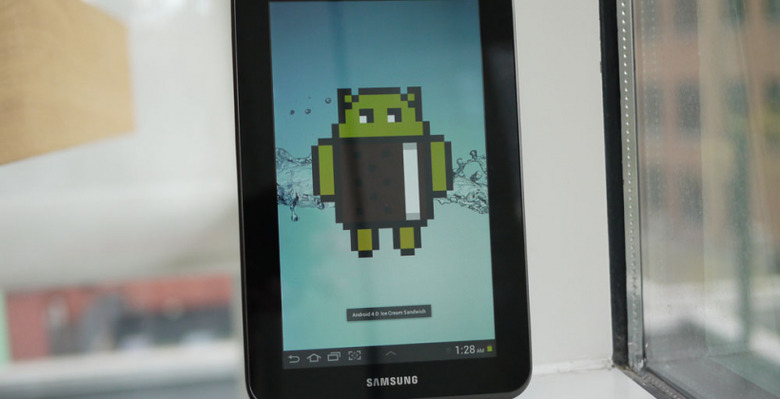 Education-minded minds at Samsung have come forth with a deal made perfect for the upcoming school season: the Galaxy Tab 2 Student Edition bundle. This bundle includes the Samsung Galaxy Tab 2 7.0 (7-inch tablet) in a limited edition white color included in a package with a keyboard dock and a USB adapter as well. This package will be sold by Samsung for a competitive $249.99 to keep up with recent releases of rather inexpensively priced competitors such as the Nexus 7 by Google.
This package takes on the already neat Samsung Galaxy Tab 2 7.0 (see our full review) and adds on a keyboard dock and a USB adapter so you can use a variety of accessories right along with it. This USB adapter will allow students to use USB thumb drives, USB mice, and more. Also right out of the box the tablet will be including the app Polaris Office so students working in a variety of document formats can make their learning experience swift and easy.
This tablet has a 7-inch TFT (PLS) display at 1024 x 600 pixel resolution, works with Android 4.0 Ice Cream Sandwich, and has a 8GB of built-in memory. You'll be working with Bluetooth 3.0 as well as wi-fi for connectivity, theres a microSD card slot so you can add up to 32GB of additional storage, and you've got an integrated IR-blaster so you can control your television like you would a standard remote control.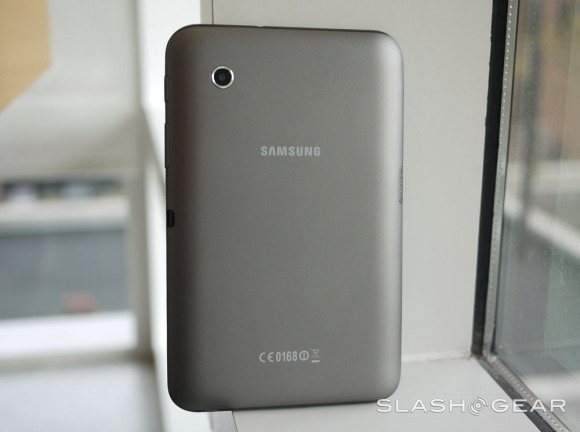 The tablet measures in at .41 x 4.8 x 7.6 inches and weighs in at 0.76 pounds in all. This device also has GPS, stereo speakers, and two cameras – a VGA camera on the front for video chat and a 3 megapixel camera on the back for photos and video.
The deal only lasts from 8/19 until 9/1 and will be popping up at Best Buy, Amazon, Tiger Direct, Costco and Fry's. Each of the devices on their own would be a total of $350 USD, and again, the limited time only price for the package in the end is $249.99. Samsung also has the Samsung Galaxy Note 10.1 on the market now for just about twice that amount, but there's certainly some perks to consider – check out our full review of the Galaxy Note 10.1 right this minute as well!