Don't Buy Samsung's 256GB Galaxy S9 - Get This Instead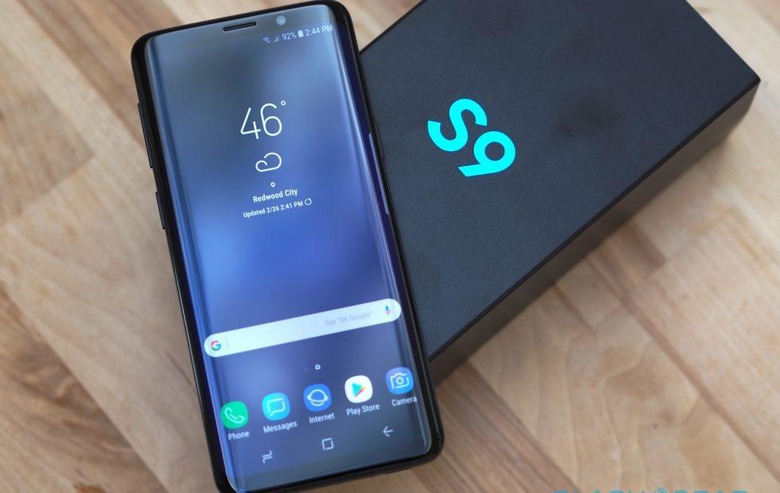 We may receive a commission on purchases made from links.
Storage fans wanting the most capacious Android smartphone may be looking eagerly at Samsung's new 128 GB and 256 GB Galaxy S9 and S9+ today, but those who consider themselves clever with money should look elsewhere. The new smartphones do address complaints from some quarters about the standard 64 GB that Samsung's 2018 flagships launched with, but I'd argue they're not the best way to get more space for photos and videos.
Personally, I'd rather spend my money on a regular, 64 GB version of the Galaxy S9 or S9+ and then throw in a microSD card to boost its storage. You can pick up a new, unlocked Galaxy S9 64 GB for $719.98, or a Galaxy S9+ 64 GB for $839.99. Then you take advantage of a timely Amazon deal on a memory card.
Today, for $66.08 you get a 200 GB Sandisk Ultra Micro SDXC card. That's a 22-percent saving over the regular price. Sandisk bundles an SD card adapter, too, so you can use the same microSD card in a full-sized slot.
Together, therefore, you're spending a few cents over $786 for a Galaxy S9 with a total of 264 GB storage. Considering Samsung will be offering the 256 GB Galaxy S9 for $820 when it opens preorders tomorrow, that's a not-inconsiderable saving of $34, and you're getting a little more storage in the process.
The math works out the same for the larger Galaxy S9+. Opt for a regular, 64 GB version of the phone and the microSD deal, and you're looking at just over $906. Samsung, meanwhile, will charge you $940: thirty-four dollars more.
Now, there are a few benefits to having onboard storage rather than using expandable memory. Internal capacity can be faster than using a microSD, which pays dividends when it comes to running apps from that memory or saving data-intensive 4K video files to it.
Personally, however, I feel like the advantages of a microSD outweigh those factors. For a start, when you upgrade your smartphone next time, you can take the memory card out and use it again. Even if your future smartphone purchase doesn't have a microSD slot, you could use the storage in a digital camera or other device.
At the end of the day, it's great to have choice, and I'm glad Samsung has more storage options for the Galaxy S9. Still, I can't help but think that, for most people, taking advantage of the microSD slot that Samsung so helpfully provides is a better route to making a more flexible phone. The fact that it saves you money in the process is just the icing on the cake.
SlashGear uses affiliate links, and sometimes if you buy a product we'll get a small percentage of the sale.