New Galaxy S9 and S9+ models might make early adopters cross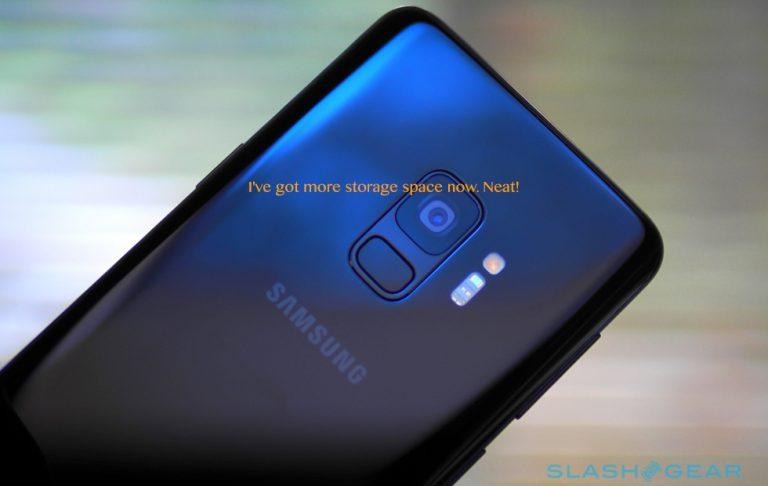 New Galaxy S9 and Galaxy S9+ (or Galaxy S9 Plus, if you prefer), models are coming to Samsung online. These new models will sport expanded storage over their predecessors, coming with either 128GB or 256GB internal storage. Both models will be made exclusive to Samsung's online store.
In a nutshell
The Galaxy S9 and Galaxy S9+ smartphones originally came with 64GB internal storage. Now Samsung has the same smartphone models coming with either 128GB or 256GB internal storage included. These larger internal storage sizes will cost more than the smaller 64GB size, and all will be available at Samsung dot com.
Extra Detailed
Both of these devices' first releases also come with microSD card slots able to carry up to 400GB microSD cards. If you already have a massive microSD card and you're using it with a Galaxy S9, there's really not a truly good reason to purchase another device just for the extra 64+GB storage. Unless you REALLY NEED that extra little eek.
ON the other hand, supposing you purchased your phone from a retailer that had a 90-day no-questions-asked return policy, you might be in luck. Explaining to them that you want to give your money directly to Samsung instead of their store though – that might be a problem. Maybe try to suggest you just changed your mind, instead.
The Galaxy S9 and Galaxy S9+ with 128GB or 256GB internal storage will come with three options for colors. External casing colors include Lilac Purple, Coral Blue and Midnight Black. See our full Galaxy S9 and S9+ Review to see what these phones are all about.
Where and When
Pre-orders for these new models will begin on the 1st of May. They'll go on general sale starting on May 18th, and they'll be available only online at Samsung dot com. The 128GB Galaxy S9 will be released at a retail price of $770, and the the 128GB Galaxy S9+ will retail for $890. The 256GB Galaxy S9 will cost $820, and the 256GB Galaxy S9+ will ring in at $940.
Samsung also suggests that pre-orders made between May 1 and 18 will get free Gear IconX (2018) earbuds. Alternatively they'll have the option of selecting "the ability to purchase" a Gear S3 Frontier for a hundred bucks.