Samsung Galaxy S8 Bug Causes Phone To Keep Restarting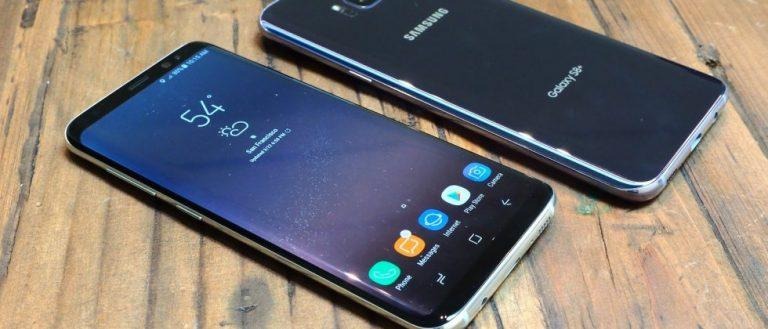 Poor Samsung. Following its fix for that we-swear-it's-not-a-bug reddish screen tint issue comes the realization of another growing problem: an increasing number of handset owners say their phone keeps restarting on its own. The issue has affected many upset owners who have taken to Reddit, Samsung's own forums, and other online destinations to complain. Some report the handset failing to turn back on following a reboot while others say it may be related to an issue with the microSD card.
Samsung's next Galaxy flagship may have four curved sides
There's currently a 20-page thread on the Samsung forum where users complain about issues with the Galaxy S8 restarting as well as problems using an SD card. Some users report the phone's apps being moved around after the phone restarts; some others say their phone shut itself down, only to never turn back on. Yet others say they're given an error message regarding the microSD card when the phone restarts.
Yet more users say their phone has gotten trapped in a perpetual restarting cycle, turning off and back on every several minutes, forcing the owner to factory reset the device. Affected users claim that a factory reset only solves the problem for a handful of hours before it reappears, effectively limiting their ability to use the handset. One user claims to have factory reset their Galaxy S8+ fifteen or more times with the problem continuing to persist.
Many users report getting a notification that says "Transfer files to SD card" after the phone restarts itself. As well, these users report the icons of apps that were transferred to the SD card being greyed out. Others say they have received the transfer notification even when the SD card has no files on it. One users stated that removing all the apps and files from the SD card caused the restarting issue to disappear.
Per affected owner reports, Samsung is currently telling customers to either send the phone in for repair, to return it for a full refund, or to swap it out for a new S8. Those who choose to swap their handset out for a new unit report experiencing the same problem. Unfortunately, removing the microSD card doesn't solve the problem according to affected users, though it seems to be the best 'solution' at the moment for possibly stopping the reboot cycle.
Unfortunately, some Galaxy S8 and S8+ owners report being unable to use their phone due to the constant restarting cycle, which can happen both when the phone is and is not in use. Some users say their stored fingerprints disappear, forcing them to unlock with a PIN instead. Others say the phone will sometimes revert back to the lock screen spontaneously but not restart. No viable widespread solution has been found.
SOURCE: Samsung Forum