Galaxy S8 gets red tint fix, Samsung insists it's not a bug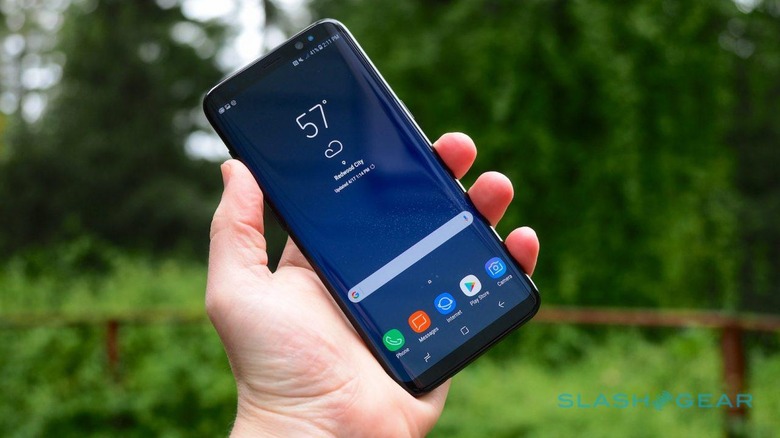 It's no explosive Galaxy Note 7, but one particular complaint with the Galaxy S8 is having users buzzing a bit. Not because it's a terribly deal-breaking "misfeature" but because of how Samsung is handling the problem. Or rather, how it is denying there is a problem in the first place. Nonetheless, yielding to outcry, Samsung has apparently started to roll out a software "fix" for the red tint issue on the Galaxy S8, which simply gives users more control over the colors on the screen.
Some new owners of the Galaxy S8, especially those in Korea, have started to notice that the phone's screen had an unnaturally reddish tint to it. It was a tint that would not go away, no matter what setting they used, despite Samsung claiming they could do so.
At its Q1 earnings report, Samsung reiterated its stance that there isn't anything wrong with the Galaxy S8. It says that it's in the nature of Super AMOLED displays to have differences in color. This somewhat supports theories by market watchers that Samsung may have boosted the red pixels on a bit too much to compensate for AMOLED's heavier green bias. That said, Samsung has been using Super AMOLED on its mobile devices for years now, and none of those exhibited this issue.
Then again, it really could simply just be a calibration problem in the end. In order to address those complaints, Samsung has started rolling out an update that gives "Advanced" controls to users, allowing them to manually tweak the red, green, and blue colors of the screen. It also has a new "Screen edge color balance" option for independently adjusting the colors at the edges, where most of the red tint seems to be concentrated.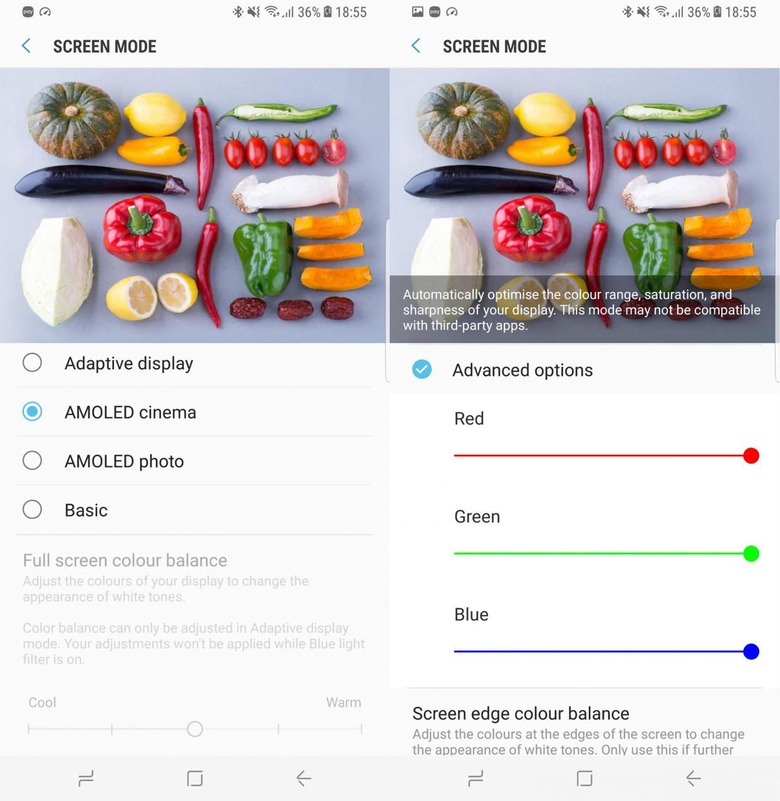 The software update hasn't been made official yet but has started to trickle down to users in Korea. The timeline for a global release has not yet been made official either.
VIA: SamMobile, The Investor