Samsung's next Galaxy flagship may have four curved sides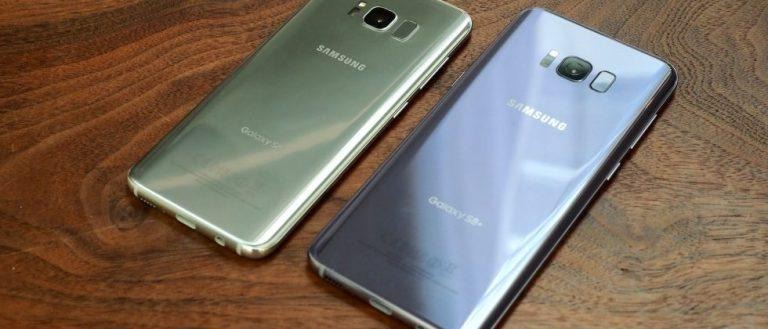 Samsung is working on a smartphone display that will have four curved edges, according to sources, and as such its next flagship handset may have a nearly full-glass front. As expected, the development process is not without its troubles; the sources say the Korean company is dealing with issues in the lamination process, which involves applying a protective film to the panel. LG Display is also said to be developing its own version of this panel...and to have the same lamination issue.
The information comes from Korean publication Etnews, which cites industry sources as behind the info. Per those sources, Samsung is working on a display that will trump the Infinity Display found on the new Galaxy S8. While the S8 has two long curved edges, Samsung is working on an OLED panel that will likewise have curved top and bottom edges, trimming away the bezels to nearly nothing while maximizing screen real estate relative to the handset's dimensions.
Assuming the company can sort out the lamination issues, the sources suggest that Samsung will be showing off the new panel early next year. The problem is a big one, though; the sources say that with the present technology, stretching the display to four curved edges leaves dead zones in the corners where the touch functionality doesn't work. That problem is said to be troubling both Samsung and LG Display. The sources go on to claim that Samsung and Apple are working together to solve the lamination problem.
Information about LG Display's work is slight, with the sources simply claiming that the company is working on its own OLED lamination technology that will support four curved edges. According to this report, Apple's upcoming 'iPhone 8' handset will feature a flat OLED panel, which contradicts some past rumors claiming that Apple will go with two curved edges. Some critics, to no one's surprise, express concern that four curved edges could result in a high degree of fragility.
Samsung's exact plans for this curved display are unclear, as the company has not officially introduced the panel at this time.
SOURCE: etnews