Samsung Galaxy S7 tipped to sport Synaptics ClearForce screen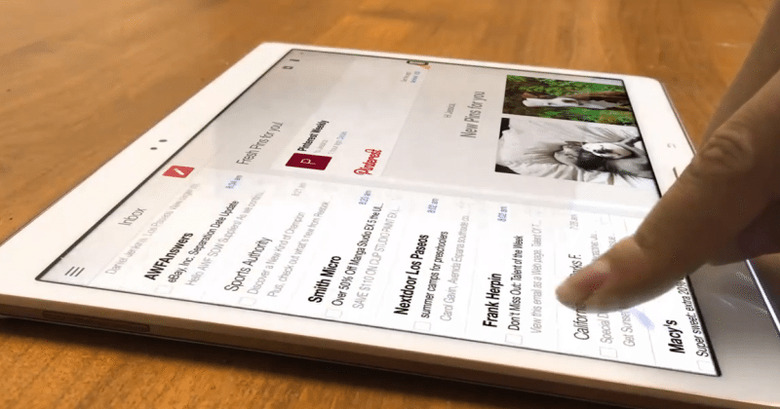 If there were any doubt that Apple started yet another trend with its 3D Touch feature on the iPhone 6s, next year's Samsung Galaxy S7 might banish all that away. Rumor has it that the Korean manufacturer often accused of copying Apple's designs and features, have struck a partnership with device interface experts Synaptics. Given recent news, that partnership is most likely to revolve around Synaptics' new ClearForce technology, which, as you might have guessed by now, puts pressure awareness on non-Apple smartphones. Like Samsung's Android smartphones.
Last week, Synaptics announced a bunch of new controllers, including one for smartphones that touted its new ClearForce technology. With a name similar to Apple's "Force Touch", it is almost easy to deduce what this feature means. The touch controller is basically able to differentiate between different levels of pressure applied to a surface, mostly a screen. It can tell a tap from a press from a a deep press, which the underlying OS can then use to do different things.
According to the leaked information, on the Galaxy S7, the ClearForce technology will open up several functions, such as:
• Variable Speed ​​Scroll;
• Image pan and zoom;
• Function preview and selection ;
• Continuously variable gaming control functions;
• Unlock and wake-up;
• Right-click behavior (open context menu);
• When drawing stroke thickness control (for example, to write Chinese characters and create When a work of art);
• Image editing (brightness, contrast and saturation);
• Caps lock and symbol selection (bypassing the change keyboard mode)
One distinct difference that Syanptics' controller has is the SideTouch feature that can turn the non-display edges of a smartphone into a touch-sensitive area as well, allowing for additional gestures to be used. If Samsung will be using the very same controller, then this feature might be in the bag as well.
Of course, there is no certainty yet about this information and perhaps it's too early too tell. Samsung's next flagship isn't scheduled to appear until April last year, unless the manufacturer opts to break tradition.
SOURCE: Weibo