Samsung Galaxy S7 release will see few aesthetic changes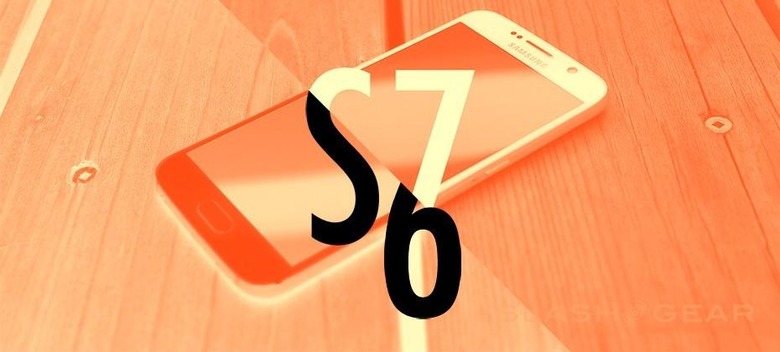 The changes to the Galaxy line of smartphones for Samsung in 2016 will be largely "in the details" as it were. Word from Korea is that the smartphone maker will focus on updating the tinier details – like processor speed, camera power, and display quality. This is in stark contrast to the Galaxy S6 and Galaxy S6 Plus releases in 2015 where the so-called "Project Zero" phones were given a giant overhaul from the outer designs of the Galaxy S5 and S4 before them.
Still, we can hope for a microSD card slot again. We can also hope for a new look at how the speaker systems are handled. And what about the Galaxy Note 6? There we're still fairly confident the battle that's been brought by LG will spark some interest in a return to the ability to open up – removable batteries, a microSD storage slot like we're hoping for on the S7, and so forth.
Samsung Galaxy S7 details bring a retro rumor back
According to the
, which has had a sort of MIXED history when it comes to reliability of sources, a telephone call from "Samsung sources" suggested the following.
"As the S6 and S6 Edge represented progress, the S7 will have improvements both in picture quality, performance and other some new features," said the source. "But because smartphones have already been commoditized, you don't need to spend more on a surface overhaul."
They're suggesting that because the device has just had a massive design change, Samsung wouldn't do the same big change just one year later.
Sound a little like another smartphone company you're familiar with?
Maybe this is Samsung's "S" release. Just like when they did basically the same thing with the Samsung Galaxy S4 and the Galaxy S5, which looked essentially the same as one another.
[polldaddy poll=9208084]
What do you wish for most in the next Samsung Galaxy device?
Do you imagine that the Samsung Galaxy S7 will be all you'd hoped for?
VIA: