Samsung Galaxy S7 spec rumors bring a retro detail back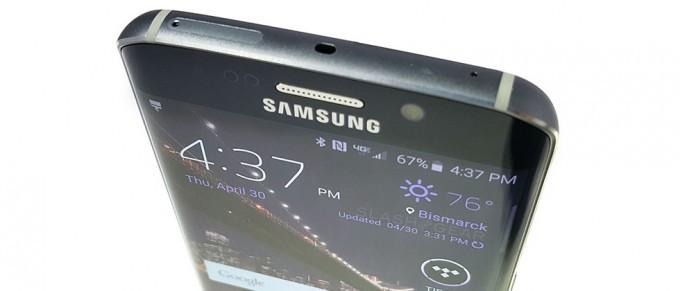 Details of the release of the Samsung Galaxy S7 have been revealed in a series of international registration numbers. Two different sets of Galaxy S7 devices have been revealed, both sets containing next-generation replacements of the Samsung Galaxy S6 and Samsung Galaxy S6 Edge. Both the Galaxy S6 Edge and S6 worked with the company's own Exynos processor here in 2015 – the big difference and the addition of extra models next year will be a retro sort of change.
Instead of their normal (normal as of last year) two models for each major carrier – Verizon and AT&T, for example – now there'll be several more. There'll be a Galaxy S7 with an Exynos processor, a Galaxy S7 with a Snapdragon processor, a Galaxy S7 Edge with an Exynos processor, and a Galaxy S7 Edge with a Snapdragon processor.
That's right – Qualcomm is back once again.
The Samsung Galaxy S6 family rolls extremely fast with the Exynos processor here in 2015. Why the change back to the way things used to be?
The Qualcomm Snapdragon 820 is tipped by SamMobile to be headed to the following places and carriers: China (SM-G9300, SM-G9350), Verizon (SM-G930V, SM-G935V), Sprint (SM-G930P, SM-G935P) and US Cellular (SM-G930R4, SM-G935R4).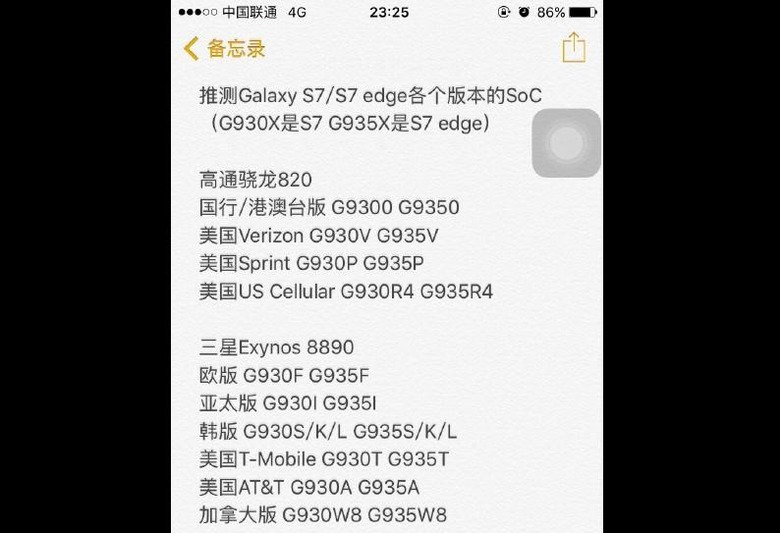 The Samsung Exynos 8 Octa 8890 is, on the other hand, headed to international unlocked models (SM-G930F, SM-G935F), T-Mobile (SM-G930T, SM-G935T), AT&T (SM-G930A, SM-G935A), Canada (SM-G930W8, SM-G935W8), and Korea (SM-G930 S/K/L, SM-G935 S/K/L).
The base codes are therefore SM-G930 for the Galaxy S7 and SM-G935 for the Galaxy S7 Edge.
But why?
Perhaps Samsung found a way to make their efforts just as high quality as 2015, but at a reduced cost with Qualcomm. Maybe they don't have the yield this year for another wave of Exynos releases for their Galaxy line in 2017. It could be any number of things.
What we know from the past suggests that all models will perform basically the same. We'll not be able to notice the difference in performance unless we've got two different phones (with different processors) RIGHT next to one another. We'll not be worrying about it, in any case.