Samsung Galaxy S7 photos surface (or would appear to)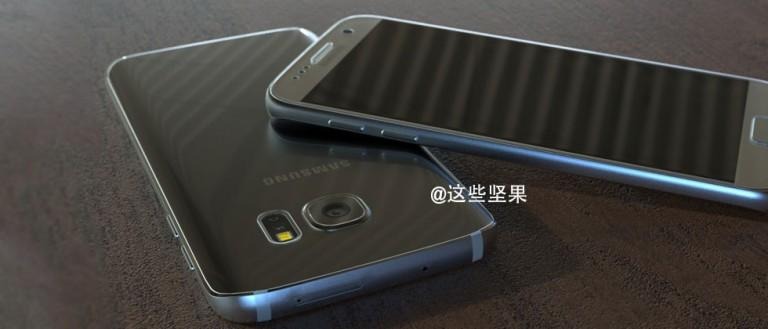 The Samsung Galaxy S7 appears in several images and a video which suggests that the final model specifications have leaked. While the Samsung Galaxy S7 release date is likely still weeks away, this video shows the Galaxy S7 in several colors, matching last year's release as well as adding Samsung's take on Rose Gold and another Silver. This would make the release of the Galaxy S7 the most colors initially offered with one single worldwide release. Of course, there are some caveats.
As you'll see in the images above and below, the Samsung Galaxy S7 may be rolling with a backside not that unlike what we saw with the Samsung Galaxy Note 5. To make the entire device appear and feel thinner than it is at its thickest point, edges curve inward on the back of the device.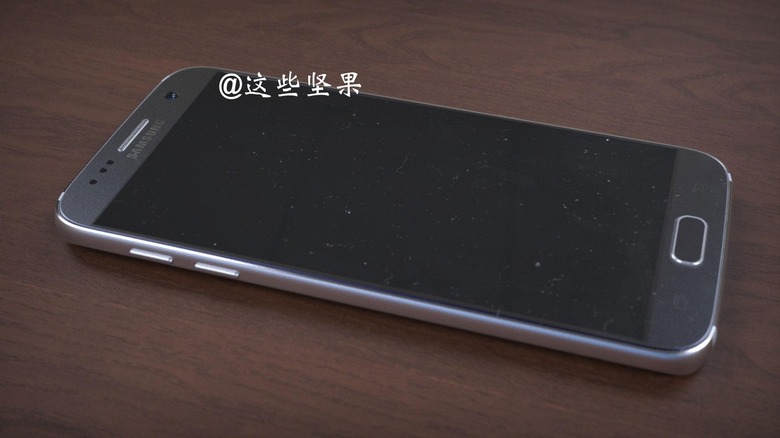 We're expecting a very similar situation with the Samsung Galaxy S7 Edge, only the edges will be up front, along with a curved-edge display.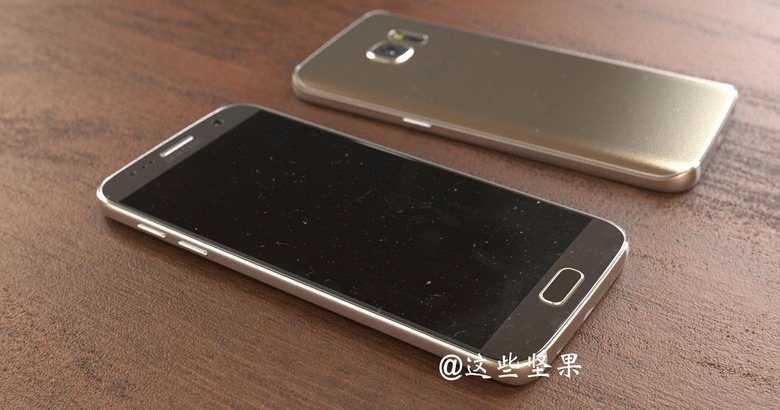 The details you see below are not official as yet. Only Samsung will release official specifications when the time comes. Instead, these specifications are based on leaks, leads, and otherwise anonymous communications from sources close to the matter.
Samsung Galaxy S7 details (pre-official)*• Dimensions: 143.4 x 70.8 x 6.9mm (5.65 x 2.79 x 0.27-inch)• Display: 5.1-inch Super-AMOLED with 1440 x 2650 pixel resolution (that's Quad HD, or 2K)• Operating System: Android 6.0 Marshmallow• Processor: Qualcomm Snapdragon 820, Samsung Exynos 8890 (octa-core)• RAM: 4GB RAM• Camera: 20MP back-facing camera – similar to Sony Xperia Z5, with 4K video recording abilities, dual-LED flash *downgraded from our last report, which suggested 25MP• Front-facing camera: 8-megapixel (similar to this year's model)• Battery: 3,500mAh (guesstimate based on historical precedent)• Internal Storage: 16, 32, 64GB, microSD card slot for storage expansion• Special Features: Fingerprint scanner, Force Touch pressure-sensitive panel (under display), Corning Gorilla Glass 5 front and back panels, curved glass edges on rear, similar to Galaxy Note 5
The video comes from 3D designer Jermaine Smit, who says that his designs are based on the leaked designs of the Samsung Galaxy S7 in blueprints. These blueprints come from Samsung, it's suggested, who've distributed said plans to case- and accessory-makers before the device is released to the public.
The images you see here are also based on Smit's 3D designs. While the designs could very well be accurate, the images are not photos. While you may end up seeing headlines suggesting that these images (above and below) are photos, let us reassure you, they absolutely are not.
Each image is captured in a 3D rendering program and dust, shadows, and reflective properties are all added before the image is exported.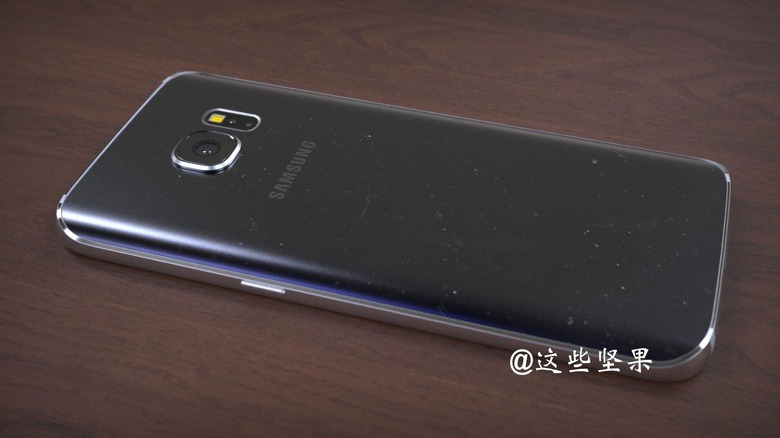 You may remember similar bits of dust, smudge, or otherwise glass-friendly bits in our unraveling of a leak back in February of 2014 with 3D renderings as well.
Expect the real deal Samsung Galaxy S7 and friends at this year's Mobile World Congress (2016). We'll be there with bells on.