Samsung Galaxy S7 Details Leak In Skin Release Images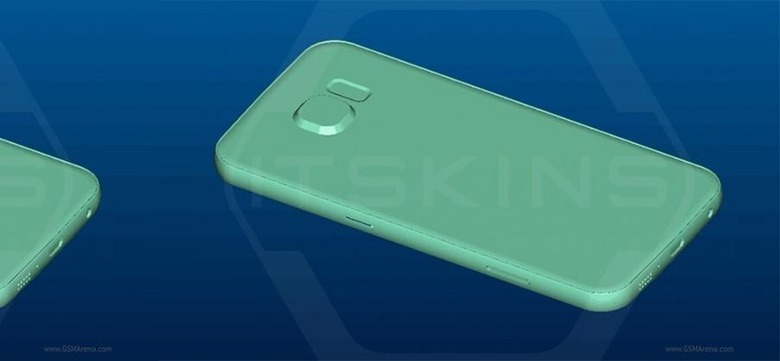 A set of renderings of the bodies of the Samsung Galaxy S7 and Samsung Galaxy S7 Plus have been revealed. A skin-maker by the name of ITSkins has decided to take the information they have on the next-generation smartphone – or were given by Samsung – or created on their own – releasing images to the public. The smaller device looks to be extremely similar to its predecessor, as was foreseen earlier this month. The larger device will be quite a bit larger than the Galaxy Note 5 or the Galaxy S6 Plus.
The images of the larger device could indicate that they'll be rolling with a USB-C connector. While it'd be just as easy for Samsung to switch up the port with whatever version of USB they want to use between now and their release of said devices early next year, for now it seems they've got a couple.
The smaller device – Samsung Galaxy S7 – seems to use the standard micro-USB we've used over the past several generations of smartphone. The larger could be working with USB-C by the looks of it. It'd be entirely unsurprising if Samsung decided to continue using micro-USB as they did with the Galaxy S6 lineup.
What Mobile Heat Pipes will be doing in your Samsung Galaxy S7
Sources speaking with GSMArena suggest that the smaller device will be 143.37 x 70.8 x 6.94 mm in size. That's the same as the Galaxy S6. No surprises there.
The larger device, these same sources say, will be 163.32 x 82.01 x 7.82mm. That's massive. That's mega-massive. That'll be larger than the Samsung Galaxy Note 6, that much we can probably count on.
Stick around our Samsung tag portal for more – leaks are coming fast and aplenty!