Samsung Galaxy S7 and iPhone 7 may look the same... again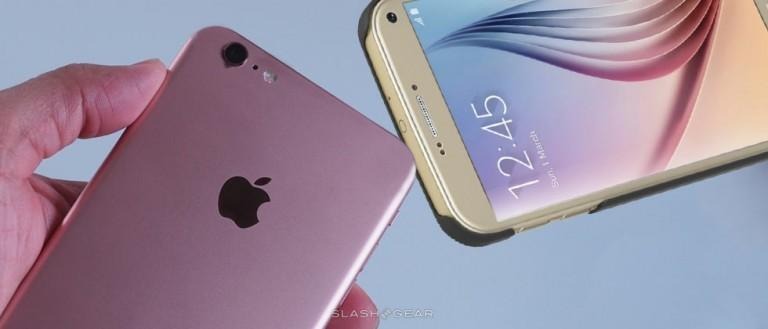 Next year both the iPhone 7 and the Samsung Galaxy S7 will have a new look. Clues from both the Samsung and Apple camps suggest that antenna will be baked-in with the metal surrounding their glass fronts in 2016. While it's not clear whether or not the iPhone 7 will have a glass back, we can count on Samsung to return with a back that's not all that different from this year's model, while both groups have been tipped to be rolling with phones with an outer border that's slightly less broken up than before.
When I say the Samsung Galaxy S7 and the iPhone 7 may look the same again next year, I don't necessarily mean they'll look the same as they do now. I mean based on what we're being told today, the iPhone 7 and the Samsung Galaxy S7 will adopt similar design changes, changing their looks ever-so-slightly in favor of very similar technological advancements.
One way or the other, Samsung's hero and Apple's hero will be butting heads in 2016. They'll be doing battle in the consumer market for best-selling phone model once again.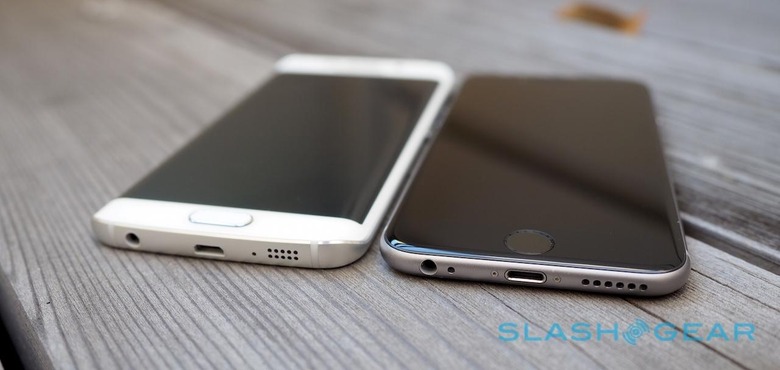 ABOVE: Samsung Galaxy S6 Edge and iPhone 6.
The most interesting bit in all of these is the idea that Catcher Technology could be working on manufacturing for both Apple and Samsung, creating for both companies a metal compound capable of transmitting radio signals with ease. Our anonymous source with information on the manufacturing processes of Samsung suggests that today's revelations on compound metals (see below) on the iPhone will also very likely be utilized by the Galaxy S7.

Catcher Technology is certified by Apple, Samsung, Motorola, and LG, having worked with each of these companies in the past to manufacture products like metal casings and bodies for smartphones and tablets.
Interestingly it would appear that the Catcher crew (through their official public home page) specify the exact "thinnest casing" they're able to produce, coming in at 0.6mm.
Galaxy S7 shows off designs early in cases
Catcher is capable of mixing composite fiber with carbon fiber or glass fiber, not too far a stretch from mixing the elements needed to create a metal conductive enough to replace the two-band situation going on with the Samsung Galaxy S7 and the top and bottom bands in the iPhone 6 and iPhone 6s (and so forth).
Composites of ceramics are also available through Catcher – they're not limited to metals, plastics, and glass.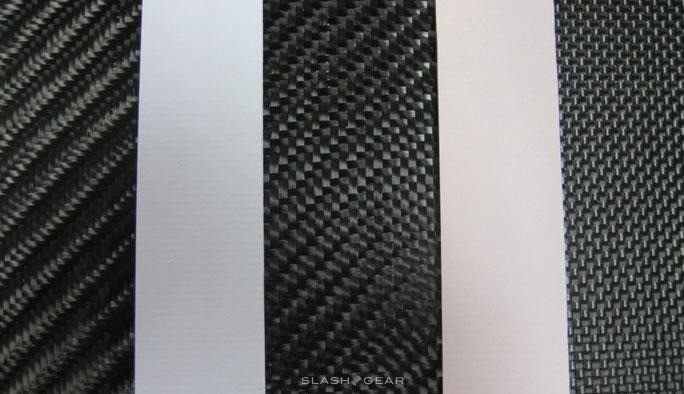 Another technology employed by Catcher is Plastic Clad on Metal. As they describe: "Plastic Clad on Metal technology is useful for process simplification, cost-cutting, production cycle shortening and light weight design. The plastic clad on metal is now widely used in 3C products such as cell phone fringes, battery covers and laptop chassis."
iPhone 7 may be self-healingDigi-Times corroborates what we've been told – sort of – by suggesting that the iPhone will "use new compound materials to hide the antenna." They cite Taipei story from Business Times about Catcher Technology's supply of iPhone parts to Apple over the next year.
A similar story appears in that same news source, Business Times, which suggests that though shipments of the iPhone 6s and iPhone 6s Plus will be down in the first quarter of the next year, expectations are high for the second half of 2016 when the iPhone 7 and iPhone 7 Plus will be revealed.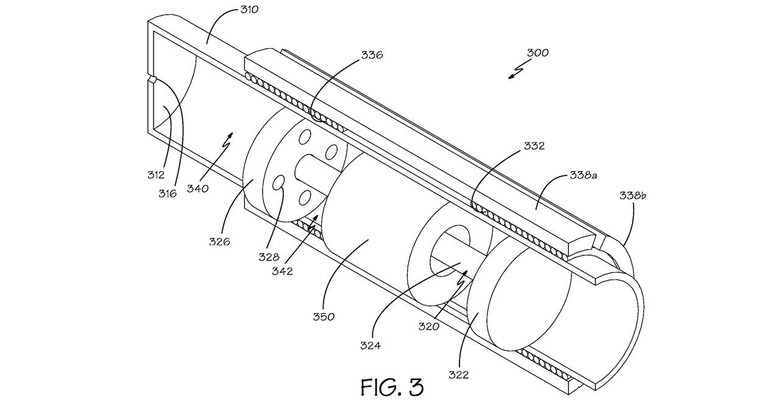 They suggest therein that the iPhone 7 may have "improved acoustics," which we must assume has something to do with US Patent application US 13/764,682, revealed all the way back in August of 2014.
This patent describes a long-throw acoustic transducer, one whose technology could possibly replicate the sound of two speakers whilst keeping with the thinness of previous models.
But the real question is this – will the Galaxy S7 and the iPhone 7 finally bring their exterior speakers to the front of the phone, where they belong? We shall see!