Samsung Galaxy S7 and S7 Plus cases show off smartphone designs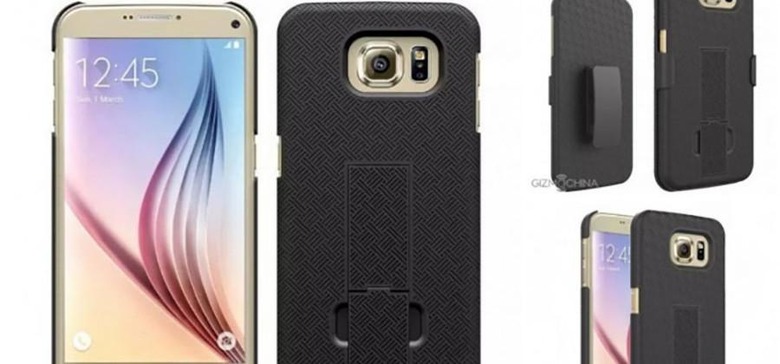 The Samsung Galaxy S7 and S7 Plus aren't exactly secrets any more with several rumors turning up over the last several weeks that hint at what the devices will pack inside and what they will look like. The last rumor we saw included some renderings that claimed to show us what the smartphones will look like. This week some new images have appeared that claims to show the smartphone inside cases that will be coming to market.
While the cases look nice, we are more interested in gleaning some new details about the smartphones from these images. What we can tell is that the home button is raised significantly higher than the rest of the device and is rectangular.
The rear camera has a little blister around the lens of the device and has a flash to the right of the camera lens. Rocker keys for the volume are on the left of the device with the power button on the right side. The ports for headphones and microUSB are on the bottom.
Also located on the bottom is the speaker grille. The design of the S7 Plus appears to be the same as its smaller sibling. While we don't see it here, word is that an S7 Edge version is in the works as well.
SOURCE: Gizmochina