Samsung Galaxy S4 mini gets premature confirmation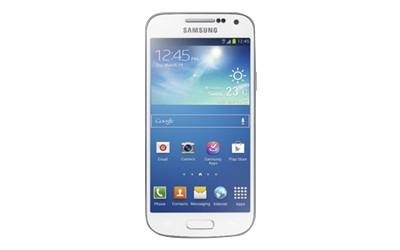 One of Samsung's surprises for its "Premiere 2013" event on June 20, the Samsung Galaxy S4 mini, may well have been spoiled, and the company only has itself to blame. Details of the Galaxy S 4 mini were temporarily available at the Samsung Apps site, with the handset cropping up in not one but two variants, the GT-I9195 and the SGH-I257.
Listings for the two phones were swiftly removed, but not before screenshots were acquired. Aesthetically, they come close to the styling of the full-sized Galaxy S 4, and are expected to be offered in both white and black versions when they finally hit stores.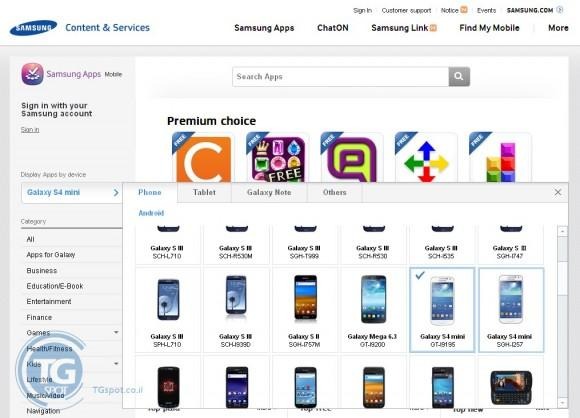 Other specifications have already leaked, including a more humble processor than the full-size phone, and of course a smaller display. The Galaxy S4 mini is expected to be fronted by a 4.3-inch Super AMOLED panel running at qHD 540 x 960 resolution, and powered by a 1.6GHz dualcore processor, a far cry from the quadcore in its bigger brother.
There's also an 8-megapixel camera on the back – down from the Galaxy S 4's 13-megapixels – and 32GB of internal storage. The LTE version of the phone is tipped to have 2GB of RAM, while the 3G-only model makes do with half that.
Finally, there's a 2,100 mAh battery and a copy of Android 4.2 Jelly Bean, with Samsung's familiar TouchWiz interface sat on top.
The new S4 mini is certainly pared back in terms of specifications compared to the phone it apes with its name, though that arguably didn't hold back the Galaxy S III mini last year. Exactly when it will launch is unclear, though a safe bet would likely be on the June 20 event in London.