Samsung Galaxy S20 5G hands-on: Serious flagships are seriously expensive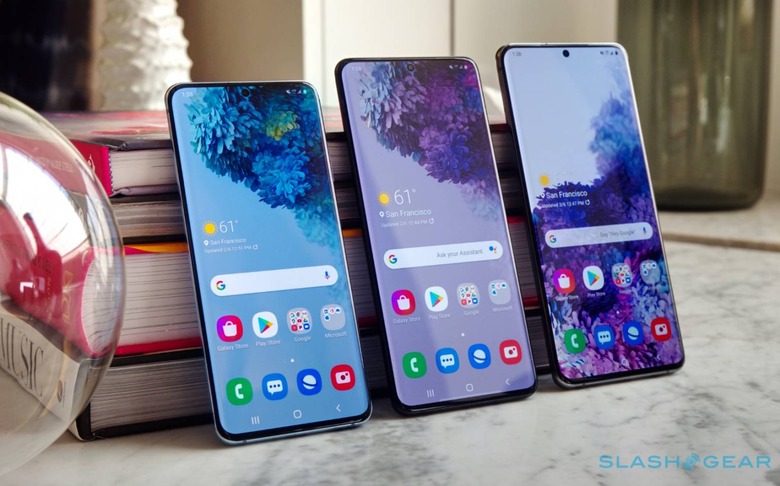 Few details about the Samsung Galaxy S20 failed to leak, but that doesn't make this flagship trifecta – the Galaxy S20 5G, the S20+ 5G, and the S20 Ultra 5G – any less important. Jumping forward over the S10 to match the new decade, Samsung's Android flagships deliver the same mixture of big screens, multiple cameras, and plentiful power that we've come to expect from Unpacked each February.
Galaxy S20 - A family of three
The Galaxy S20 5G and the Galaxy S20+ 5G replace the S10 and S10+ from last year. The former has a 6.2-inch Dynamic AMOLED panel; the latter 6.7-inches. Both support up to 120 Hz screen refresh – and 240 Hz touchscreen refresh – and have a smaller hole-punch selfie camera and an in-display ultrasonic fingerprint reader. The screen is Quad HD+ resolution and HDR10+ certified, its bezels slimmed a little more compared to the phones' predecessors.
Then there's the Galaxy S20 Ultra 5G. It's a new, bigger addition to the group, packing a 6.9-inch Infinity-O display. Samsung is positioning it as the headliner, targeting those with big expectations – and deep pockets – who might otherwise be swayed by an iPhone 11 Pro Max.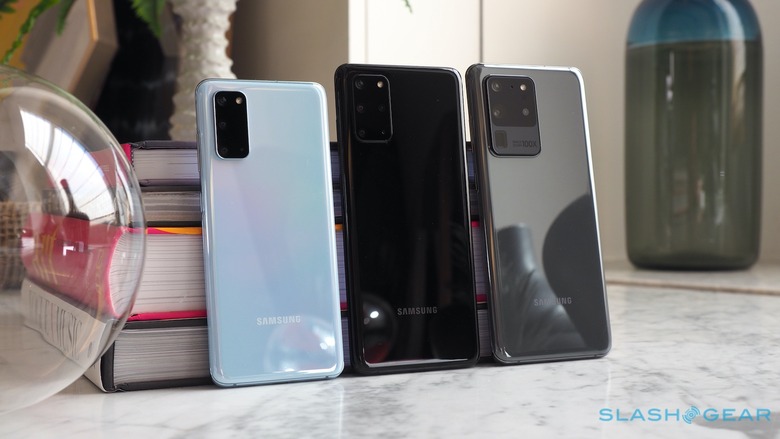 All three phones support 5G, and as you'd expect they boast things like an octacore processor, WiFi 802.11ax, Bluetooth 5.0, and NFC. With the power requirements of 5G – and those sizable screens – they get big batteries, too. 4,000 mAh in the S20 5G, 4,500 mAh in the S20+ 5G, and 5,000 mAh in the S20 Ultra 5G.
The result is a trio of fairly thick phones, noticeably chunkier than their predecessors. The S20 5G comes in at 7.9mm thick and 163 grams; by the time you get to the S20 Ultra 5G, you're looking at 8.8 mm and 220 grams. That's thicker and heavier than a Galaxy Note 10+, mind.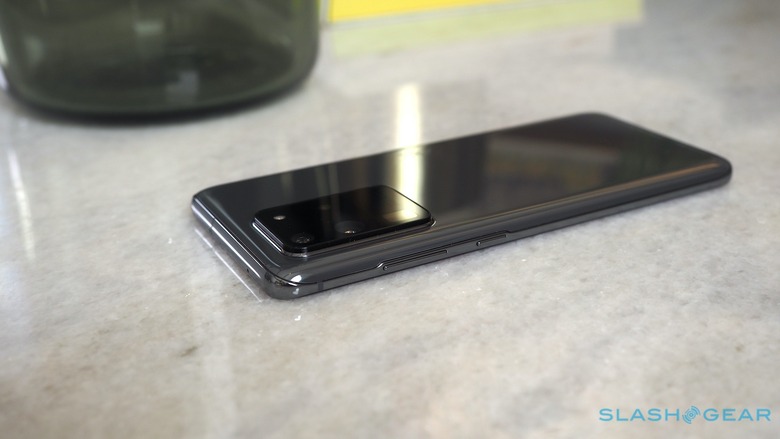 It's all about the cameras
Samsung's argument is that most upgrades happen because buyers want improved cameras, and a thicc phone is the price they'll willingly pay for that. The S20 5G and S20+ 5G have 10-megapixel front cameras, and then a trio of cameras on the back. A 12-megapixel 120-degree ultra-wide (f/2.2); a 12-megapixel wide (f/1.8); and a 64-megapixel telephoto (f/2.0). The S20+ 5G throws in a time-of-flight sensor (ToF) too.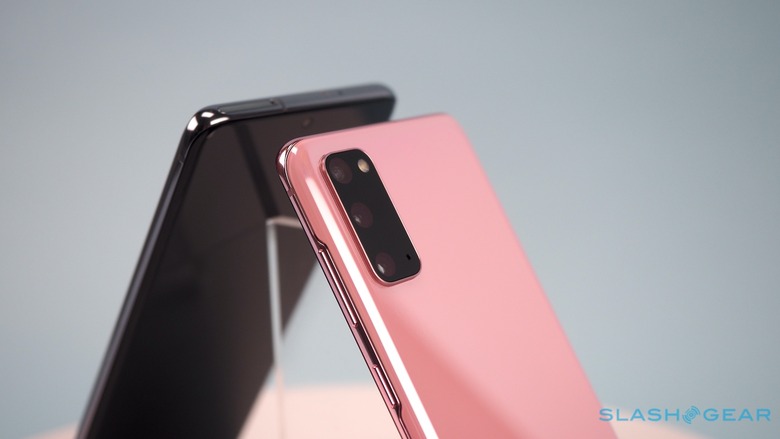 The telephoto sensor uses a system Samsung is calling "Space Zoom": it's basically a hybrid optical zoom that relies on pixel cropping. You get 3x lossless, or up to 30x with Samsung flexing some AI processing to try to minimize pixelation. Unlike on an iPhone 11 Pro, though, there's no backtracking and opting for wider framing later on. Samsung's advice is to take a photo at maximum width and then crop post-capture, if that's something you're particularly concerned about.
Things get even more serious with the Galaxy S20 Ultra 5G. That has a 40-megapixel selfie camera, and shakes up the rear cameras too. The ultra-wide is the same, but the normal wide camera has a whopping 108-megapixel sensor (f/1.8), while the telephoto is 48-megapixels (f/3.5) with a folded 4x optical zoom lens. That runs sideways across the phone, with clever prisms to reflect the light.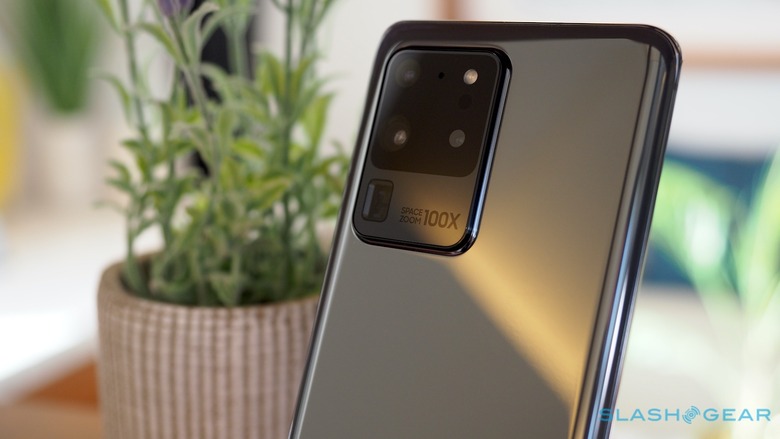 The result is up to 10x lossless zoom, or a fairly ridiculous 100x AI-massaged maximum zoom. Samsung throws in various anti-shake algorithms to try to make that usable, along with a custom camera app UI that shows a zoomed-out preview of where you're pointing the phone. Without it, it's honestly tricky to frame.
Even once you've captured a shot, it's hard to see 100x zoom as more than a gimmick. Expect some serious pixelation, despite the AI's hard work; even if your hand is still, or you have a tripod, any movement by the subject is going to leave things blurry and smeared. That's despite the S20 Ultra 5G using its ToF sensor not only for AR, like the S20+ 5G, but also to improve its autofocus.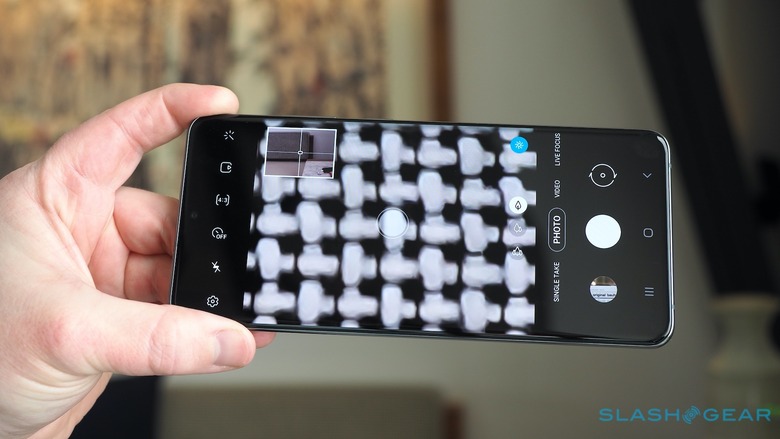 Arguably more interesting is that 108-megapixel main camera. By default it saves 12-megapixel stills, combining clusters of nine pixels to grab three times the amount of light the S10 camera's could. You can manually switch to full resolution, though – and indeed the phone will prompt you to, if it deems the scene worthy – and capture a massive photo that could be anything up to 45MB in size.
On the video side, you're looking at up to 8K 24fps recording, plus the ability to do on-device trimming and downscaling to more easily-shared 1080p or other resolutions. It's possible to grab a 33-megapixel still from that 8K file, too, or just wirelessly cast the whole thing to a nearby 8K QLED TV. Samsung has added direct YouTube upload support, as well as its Link Share and Quick Share features for AirDrop style phone-to-phone transfers.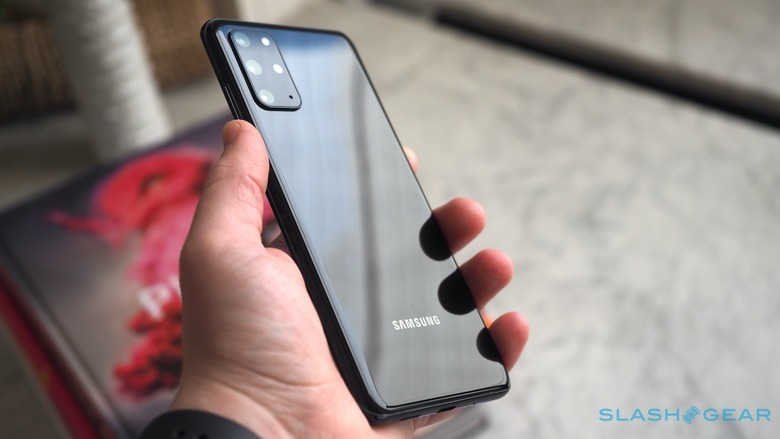 Super Steady stabilization has been improved, with better low-light performance, and it now handles side to side rolling motions too. It'll smooth out rocking up to 60-degrees from side to side, and works surprisingly well. There's a Night Hyperlapse mode now, too, and Video HDR.
As with previous Galaxy phones, camera processing is arguably just as important as hardware. New on the S20 family is Single Take Mode, intended to cut through some of the confusion of all those different sensors and options. It works a little like the auto filters and curated videos that Google Photos and iOS Photos now offer, but in real-time.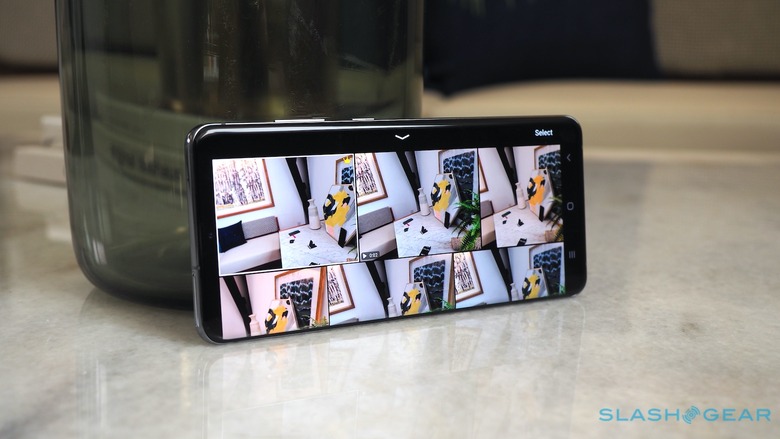 Switch to Single Take Mode, and when you hit the capture button it works much like you're shooting a video. The move you pan around – though not zoom, as it's locked out in that mode – the more options you'll get. The S20 will produce up to 10 photos with things like AI Best Moment, Live Focus, filters, and smart crop applied, and up to four Full HD videos with filters and creative adjustments. They might not all look good, but there's a much bigger chance of getting something worth sharing.
Finally, there's a new Night Mode. It works as before, capturing multiple images and then combining them into a single 12-megapixel still, but now uses 30 shots for that processing, twice that of the S10. It also taps multi ISO composition, with the S20 able to vary the ISO settings as the photos are being taken, and then integrated them, HDR-style, for the end image.
Compromise along with capabilities
A thicker, heavier phone isn't the only compromise you'll need to make if you want 2020's Galaxy flagship. Maybe the biggest issue is likely to be 5G confusion. While all three will bear the 5G moniker, only the S20+ 5G and the S20 Ultra 5G will support both Sub-6 and mmWave. The S20 5G only has Sub-6, which could be worth bearing in mind if you're a Verizon subscriber.
UPDATE: Verizon will not launch the standard S20 at the same time as the others. Instead of releasing an S20 with no access to mmWave, Verizon's decided to launch the S20+ and S20 Ultra now, then wait until Q2 to launch a new version of the S20. When Verizon's S20 is launched in Q2, it'll have the same access to 5G (Sub-6 and mmWave) given to the S20+ and S20 Ultra.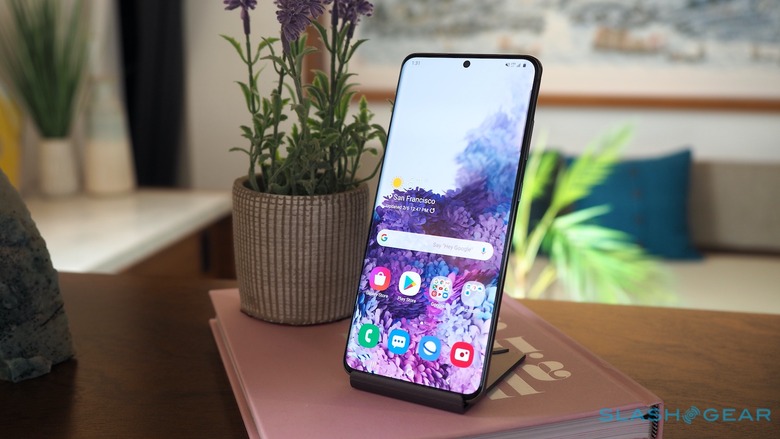 Then there's packaging. All three phones support wireless and wired fast charging, along with Wireless PowerShare. Though the S20 Ultra can handle 45W fast charging, though, Samsung only includes a 25W charger in the box. The smaller phones max out at 25W.
On the software side, Android 10 is joined by Samsung One UI 2. The latter has a few useful tweaks, like being able to select a handful of active apps to keep loaded in the RAM. No more switching away from an app only to find, when you return, that you've been reset all the way back to to the start.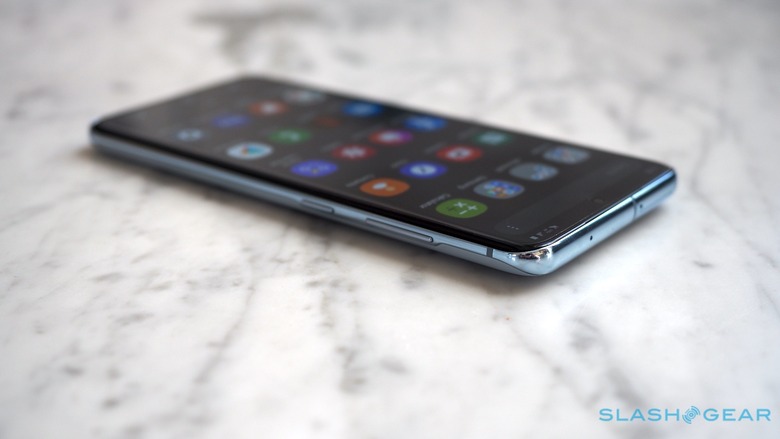 That could be useful, given Samsung hasn't stinted on memory. The S20 5G and S20+ 5G both come with 12GB; the S20 Ultra 5G will come in 12GB and 16GB versions. The S20 5G has 128GB of storage; the S20+ 5G and S20 Ultra have either 128GB or 512GB. All three have a microSD slot, though there's still no headphone jack; a set of AKG-tuned USB-C earbuds are in the box.
Galaxy S20 Pricing
Take a deep breath: Samsung's 2020 flagships won't be cheap. The Galaxy S20 5G will be $999.99 in a choice of Cosmic Gray, Cloud Blue, or Cloud Pink. You'll pay from $1,199.99 for the Galaxy S20+ 5G, in Cosmic Gray, Cloud Blue, or Cosmic Black.
Most expensive is the Samsung Galaxy S20 Ultra 5G. That starts at $1,399.99, in Cosmic Gray or Cosmic Black.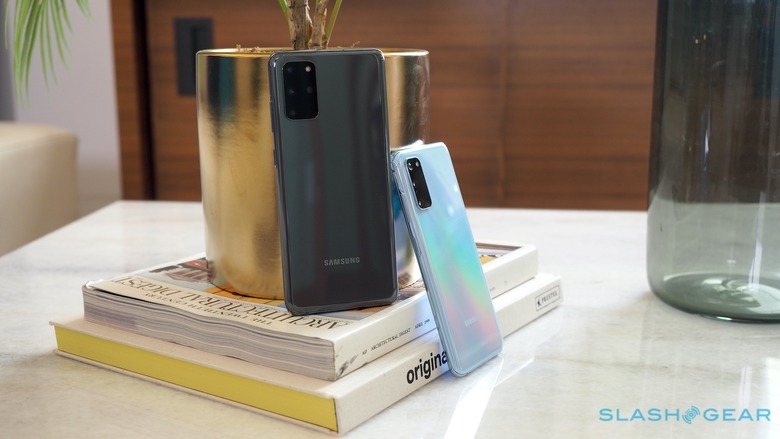 Preorders kick off on February 21, with in-store sales from March 6. Those who preorder will get between $100 and $200 in Samsung credit, while trade-in values will run up to $700, depending on which device you're switching from. Samsung will also offer unlocked handsets, complete with 5G support for the major networks.
That's a whole lot of money, Samsung clearly looking to Apple's recent iPhone example when it gages just how much it can squeeze from its early-adopters. Cunning shoppers could do worse than recall that it was only a matter of weeks after the Galaxy S10 launch last year before discounts and deals began. Early adopters pay the price for their bleeding-edge toys.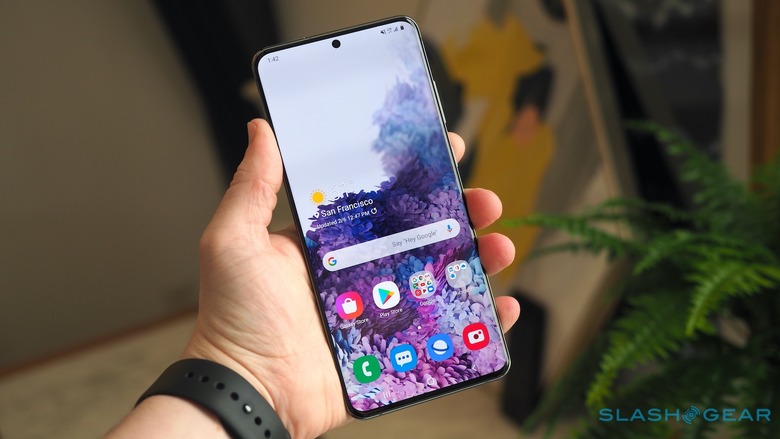 By way of compromise, Samsung is keeping the Galaxy S10 family around this year, with a $150 price drop across the range. The Galaxy A50 will come in at $349.99, meanwhile, to soak up some of the remaining budget buyers.
Is the Galaxy S20 worth it? We'll have to wait for a full review to found out – expect that sooner rather than later.