Galaxy S10 Design Leaked In Android Pie Beta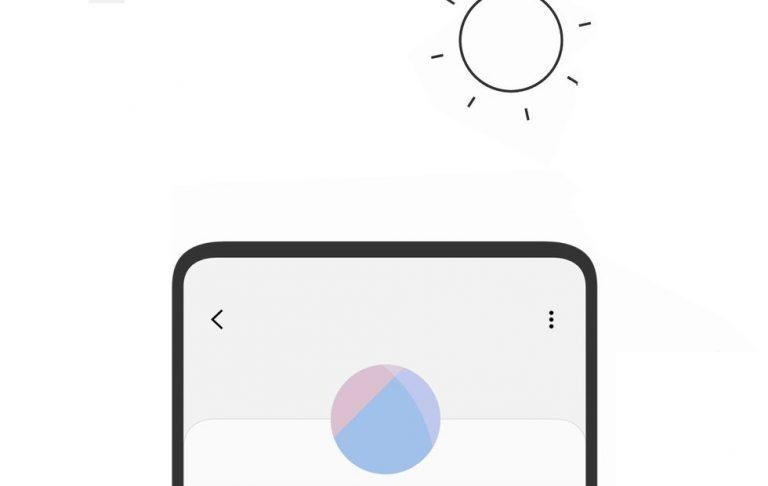 It would seem as though Samsung's yearly leak of their next headline device occurred once again. As the Galaxy S7's Android Nougat beta showed the S8, the S8's Oreo beta showed the S9. Now the S9's Android Pie seems to be showing a graphic version of the Samsung Galaxy S10. This software appears on Android Galaxy S9 and Galaxy Note 9 devices in the Samsung Experience Beta program right this minute.
If Samsung's really removed their Iris Scanner in favor of an in-display fingerprint scanner, this design might work. There's still room for a front-facing camera – a very basic camera, the only sort of camera anyone ever really needs. No need for a big bezel, and certainly no need for a notch.
As shown on Twitter by MWeinbackXDA as well as Ice Universe, there's a pretty good chance this "leak" is legit. Given the cycle with which Samsung's created hype for their smartphones over the past several years – specifically with this program – there's a real good chance this is, indeed, a depiction of the Samsung Galaxy S10 in some form or another. It might be the Galaxy S10, it might be the Galaxy S10 Plus.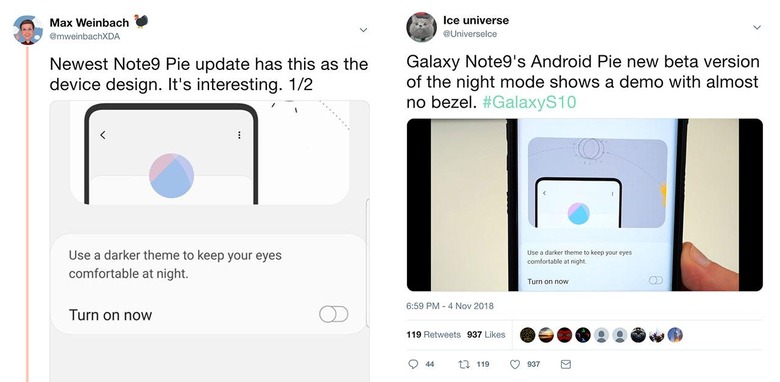 This image could, potentially, also be the Samsung Galaxy S10 Lite – or whatever they'll call it. That is the Galaxy S10 with a flat display, no notch, and a lot of the basic elements required to be called a Galaxy S10, without the Galaxy S10's major price tag. Have a peek at our set of three from earlier today. These are what's likely coming on February 24th, 2019, with an expected release date within the week and a half thereafter.
Have a peek at the timeline below to learn more about what we're expecting with the Samsung Galaxy S10 this February. Now that Apple's firmly set in with their notch-toting iPhone X, 10th anniversary phone though it is, expectations for Samsung are high. Now's the time to pull out all the stops and go full-frontal display – all in! Cross your fingers they don't make a huge mistake!