Galaxy S10 pre-release glass tells tale of two new phones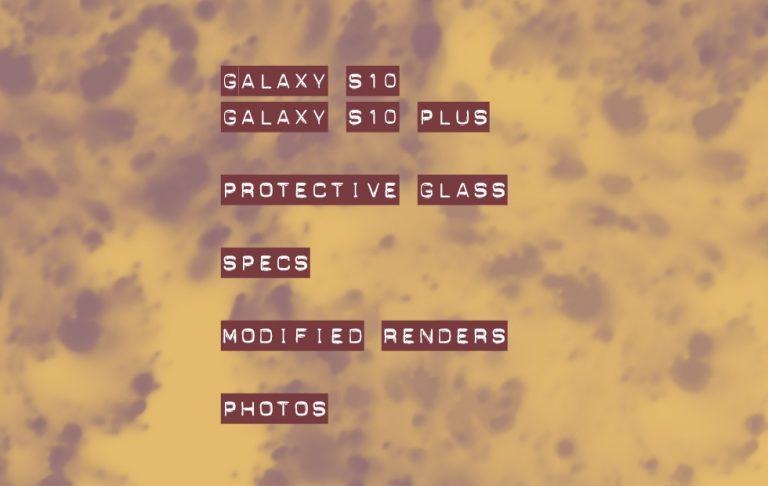 The release date for the Samsung Galaxy S10 is barely upon us and we're already seeing tempered glass for the hardware. This morning's set of leaks utilize a number of photos from South Korea and China of accessories for the next-generation smartphone. It would appear that the Samsung Galaxy S10, in its two standard editions, will likely have a bit of a frontside earpiece speaker for which glass covers will need to make room. Also they've got some massive displays, massive indeed.
The images we're looking at today include two different versions of two different phones. Of the four different versions of this next-generation device, we appear to be dealing with the standard Galaxy S10 and Galaxy S10 Plus. Not pictured today are the Galaxy S10 Lite (placeholder name) and the Galaxy S10 "Beyond X." The two versions we're seeing today are essentially set to replace the Galaxy S9 and S9 Plus in Samsung's lineup.
First, a set of images of tempered glass covers for the Galaxy S10 without any sort of notches. These images presumably fit under said speaker – or their creators simply did not get the correct specifications or model for the devices at hand. It's also possible that this set of images depict screen protectors for the Beyond X device – but that's less likely than the other two options.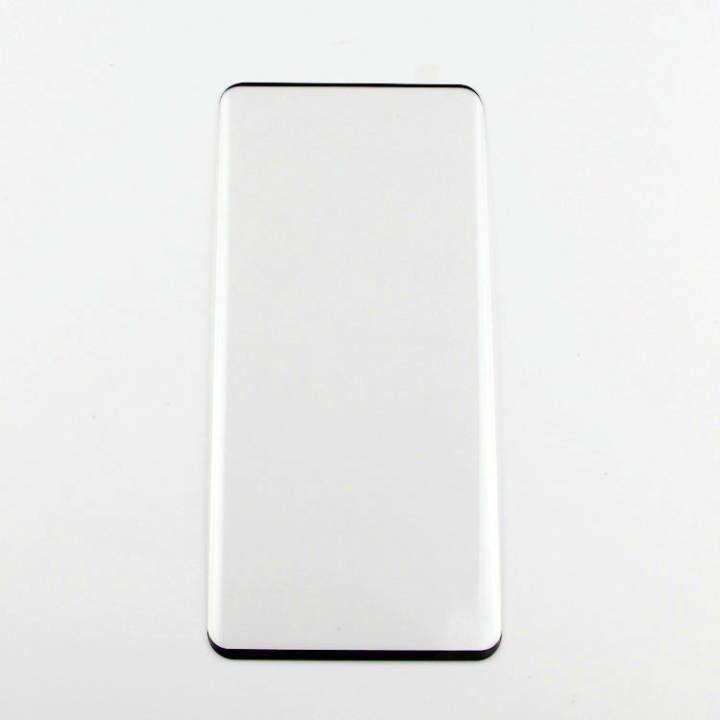 The images of the screen protectors here without the slight notch for the speaker come from Weibo's Technology Xiaonuo. Images of the screen protectors with the tiny notch for the earpiece speaker come from the leakster known as 8090 Digital Life. This image is most likely a photo while the others are or are most likely renderings.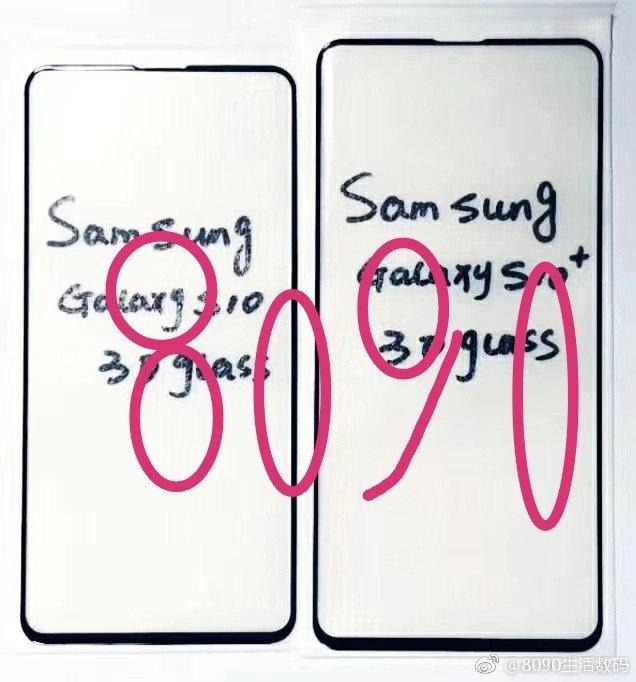 3D rendering designer Venya Geskin created a number of renderings over the past few weeks. The latest shows the Galaxy S10 with its tiny front (earpiece) speaker and the near-total-coverage front display, too. This same designer shows his (non-updated, no-speaker) Galaxy S10 Plus (with potential 6.3-inch display) with the iPhone Xs Max.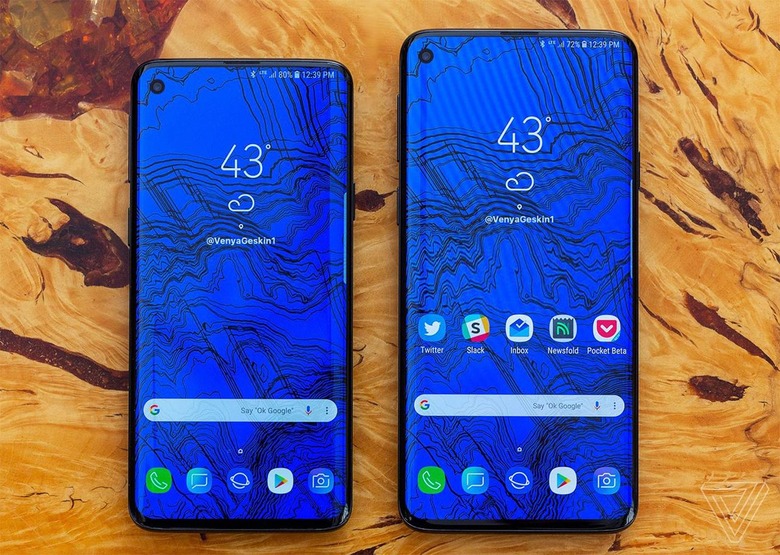 The iPhone Xs Max has a 6.5-inch display with a sizable notch, while the Galaxy S10 Plus has a potential notch-less display but includes a space for a camera. This is more of a hole than it is a notch, and is one of several designs revealed by Samsung at their 2018 Samsung Developer Conference as potential design for displays for 2019.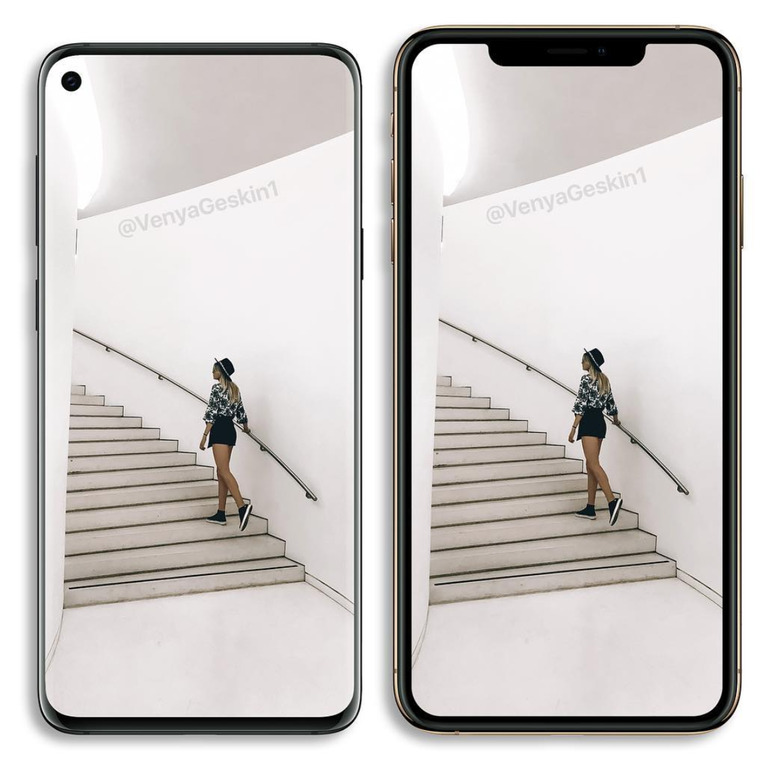 Samsung Galaxy S10 Release Date
The Samsung Galaxy S10 will most likely be revealed at an event taking place on February 24th, 2019. This is the day before the start of Mobile World Congress 2019. Samsung's held events at this time with their headline smartphones for the past several years, and it's unlikely they'll change their schedule for 2019.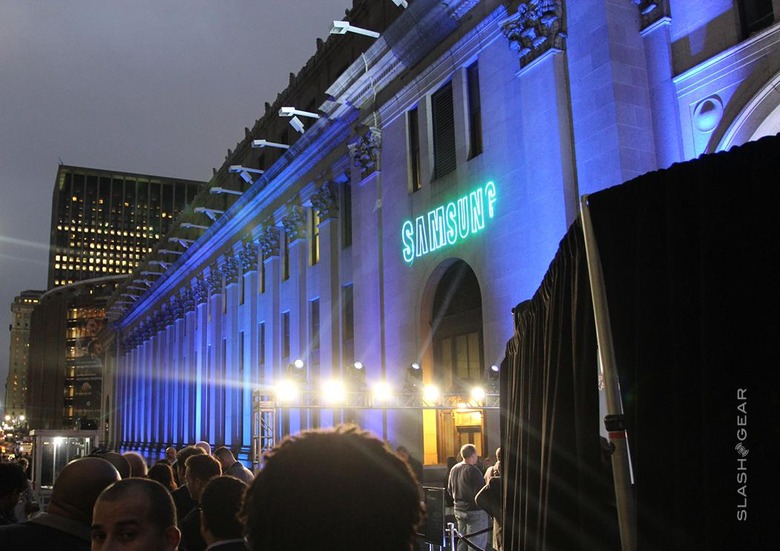 On the other hand, this is the "big 10" release, and Samsung probably feels the need to go BIG to show up Apple's iPhone X. As such, rumors of a "mid-February" event might be accurate. If so, Samsung will probably also reveal their "Beyond X" device at the same time.
It's likely the Galaxy S10 in three of its four forms will be released around a week after whichever date they choose for reveal. That'll either be late February or early March, most likely. That'll include the Galaxy S10, S10 Plus, and S10 Lite, while the Beyond X device will come in the Spring where it'll roll out with the launch of 5G data on at least one major carrier.
No matter when the whole collection arrives, we'll be there with bells on to bring you up close and personal hands-on photos and video so you can check them out as soon as possible. Stay tuned for the whole show.