Samsung Galaxy S10 pricing and release: S10e, S10, S10+ and S10 5G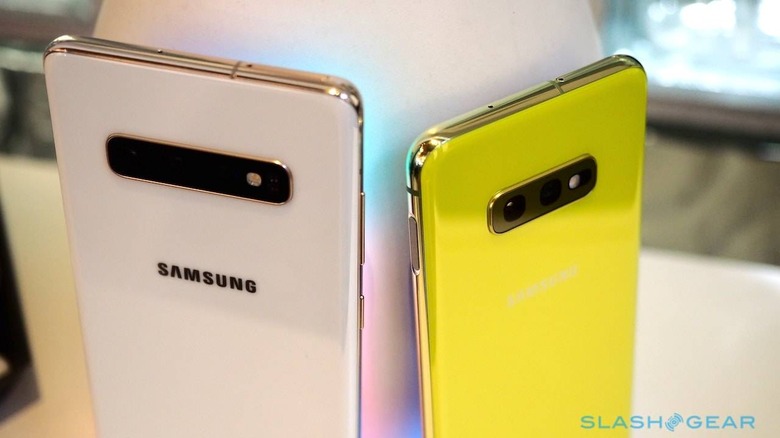 Samsung's Unpacked 2019 is here, and so is the Galaxy S10. Rather than just one phone, Samsung is adding a whole four to the S10 family, including its first 5G Android device. With numerous colors, specifications, different camera configurations, and screen sizes, things could get confusing.
That's before you get to the fact that some colors are only going to be available with certain models, not to mention that not all of the S10 versions will arrive on store shelves at the same time. Happily, we can break it down for you...
Samsung Galaxy S10e pricing and configurations
Samsung's most affordable of the new S10 family is the Galaxy S10e. The phone-maker says it's designed for those who want a smaller device but don't want to compromise on key specifications: with a 5.8-inch screen it's the most compact of the four, but still packs an Infinity-O AMOLED display. To that, we'd add that it's a clear competitor to Apple's iPhone XR.
Like all the Galaxy S10 range, the S10e uses Qualcomm's Snapdragon 855 processor. There'll be two memory and storage options: 6GB of RAM with 128GB of storage, or 8GB of RAM with 256GB of storage. Both have a microSD slot supporting cards up to 512GB in size.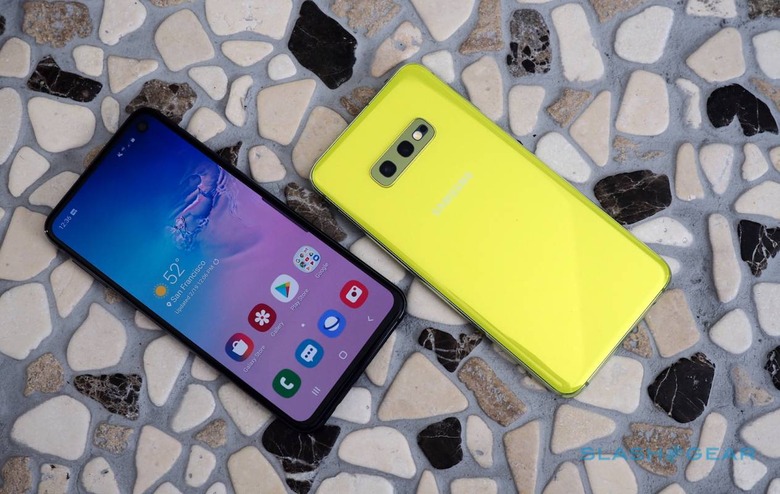 It'll be priced from $749.99, and will go up for preorder on February 23 before arriving in stores on March 8. Those who preorder will get a free set of Galaxy Buds. Color options will include Prism Black, Flamingo Pink, Prism Blue, and Prism White in the US. Unfortunately the Prism Green and striking Canary Yellow won't be offered in the US.
Samsung Galaxy S10 pricing and configurations
The Galaxy S10 is the mainstay of the range, and its pricing and specifications reflect that. It has a 6.1-inch Infinity-O display, and also uses the Snapdragon 855 processor. Samsung will have two configurations, either 8GB of RAM with 128GB of storage, or 8GB of RAM with 512GB of storage.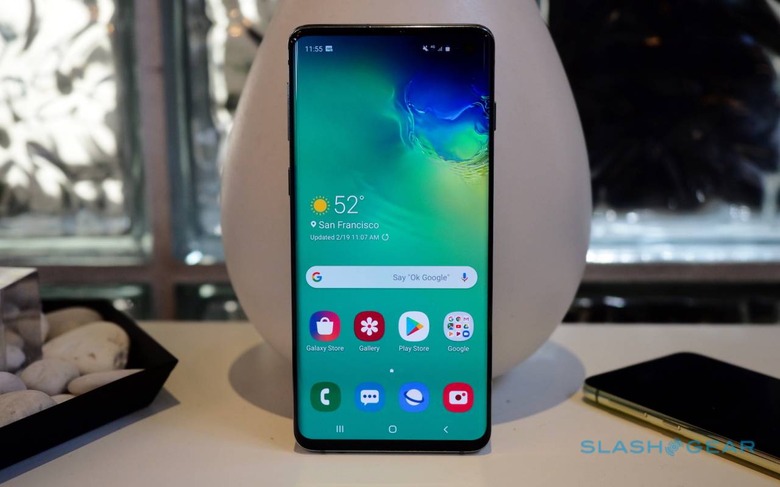 Compared to the Galaxy S10e, the S10 adds an extra camera on the rear. That's a 2x optical zoom, which sits alongside the regular wide and new 123-degree ultra-wide cameras.
It'll be priced from $899.99, with the same preorder and release dates as the S10e. Samsung will offer the same colors, too: Prism Black, Flamingo Pink, Prism Blue, and Prism White in the US.
Samsung Galaxy S10+ pricing and configurations
Third of the new range is the Samsung Galaxy S10+, which the phone-maker describes as being intended for people who have to max-out their device to be happy. It has a 6.4-inch Infiniti-O display, and its cut-out is a little bigger too. That's because Samsung added a second sensor to the front: a depth sensor alongside the 10-megapixel camera, for better portrait mode selfies.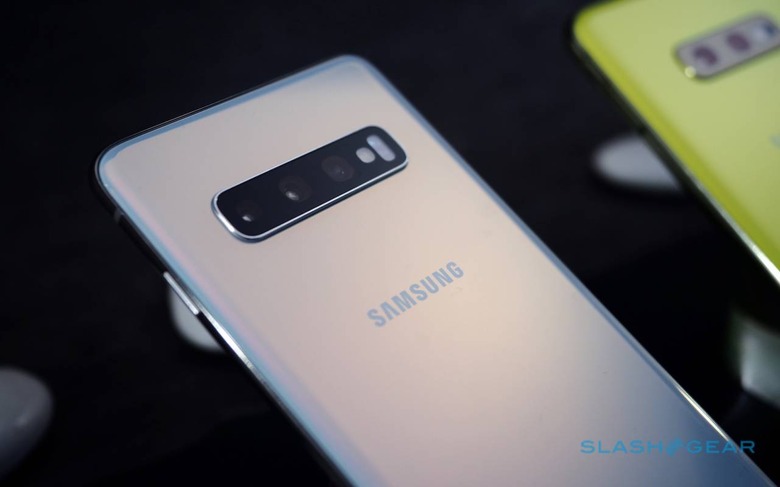 Three configurations will be offered. The entry-level S10+ will have 8GB of RAM and 128GB of storage. However there'll also be a version with 8GB of RAM and 512GB of storage, and finally a maxed-out 12GB of RAM and 1TB of storage. Throw in a microSD card and you could have a 1.5TB phone in your pocket.
Pricing, unsurprisingly, reflects those premium specifications. The Galaxy S10+ will start from $999.99, with the entry-level offered in the same four colors as the S10e and S10. However, the two more expensive models will also be offered in Ceramic White and Ceramic Black, replacing the glass and metal back-plate sandwich of the other finishes with real ceramic.
Samsung Galaxy S10 5G pricing and configurations
Samsung's first 5G model in the Galaxy S line is also its biggest S10 version this year. With a 6.7-inch display, it's around the same size in your hand as a Galaxy Note 9. Of course, what it has that the Note doesn't is 5G, courtesy of Qualcomm's Snapdragon X50 modem.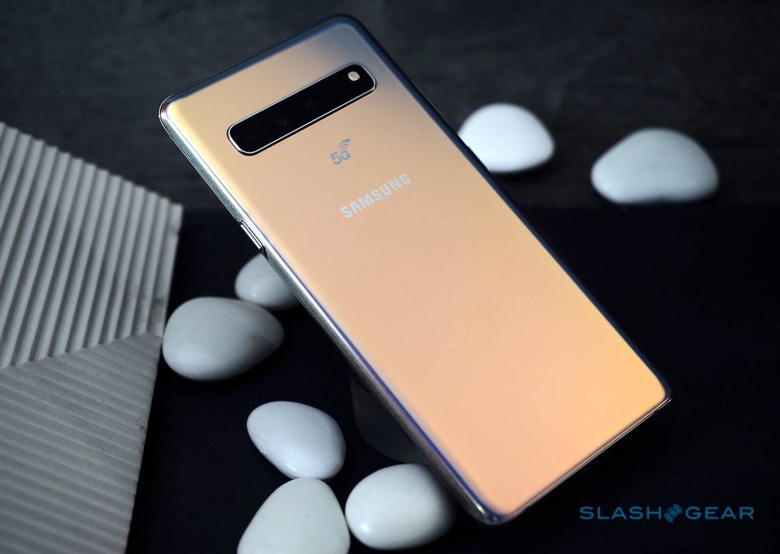 To use 5G requires a suitable 5G network, mind, and so the Galaxy S10 5G won't launch at the same time as its 4G LTE siblings. Instead it'll be a Verizon exclusive – at least temporarily – when it goes on sale this summer, before spreading to AT&T, T-Mobile, Sprint, and Xfinity before the end of the first half of the year. Pricing for all networks will be confirmed closer to release.
Along with 5G, there's also a new sensor on the rear: a Time-of-Flight (ToF) depth sensor alongside the array of cameras. Samsung put that there for the augmented reality experiences we're expecting to see make good use of 5G. There'll be a single configuration, too: 8GB of RAM and 256GB of storage. Sadly, however, there's no microSD slot as Samsung ran out of space.
Wrap-Up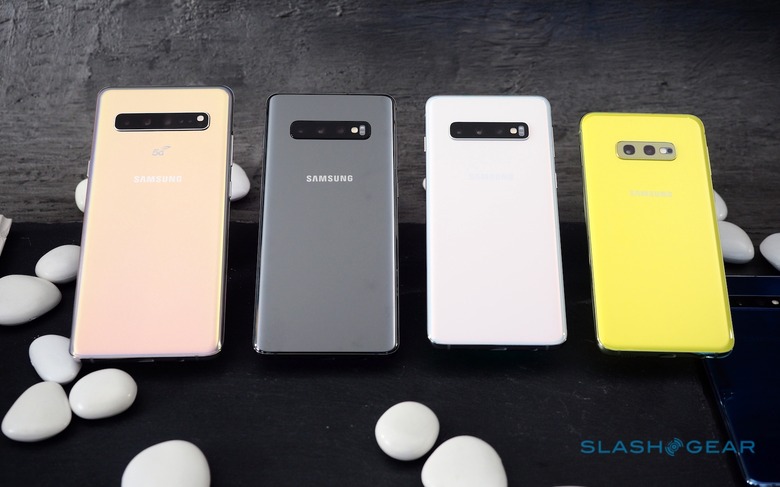 So there are your S10 options: the lingering question is whether you should open your wallet. Our first-impressions are that the Galaxy S10 family is another high point for Samsung, and that the phone-maker has thrown down the gauntlet for rivals in 2019. However we'll have to put the phones through their paces in a full review to know for sure – stay tuned, as that's coming up soon.