Samsung has officially revealed its two newest smartphones, though the Galaxy S10 Lite and Note 10 Lite are familiar faces. Each promises to bring some of the most-popular features from their full-sized brethren to a more affordable price point, as part of Samsung's big push of news at CES 2020.
Samsung Galaxy S10 Lite
Following on from Samsung's four-strong announcement of S10 series phones back in early 2019, the Galaxy S10 Lite adds a further option to the list. It has a 6.7-inch Super AMOLED Plus Infinity-O display running at 2400 x 1080 resolution. The top is punctured with a hole-punch selfie camera.
That camera is a 32-megapixel, f/2.2 sensor. However the real camera fun is around the back, where the S10 Lite has a triple array. There's a 12-megapixel 123-degree ultra-wide with an f/2.2 lens, a 48-megapixel wide-angle with Super Steady OIS, autofocus, and an f/2.0 lens, and a 5-megapixel macro camera with a f/2.4 lens.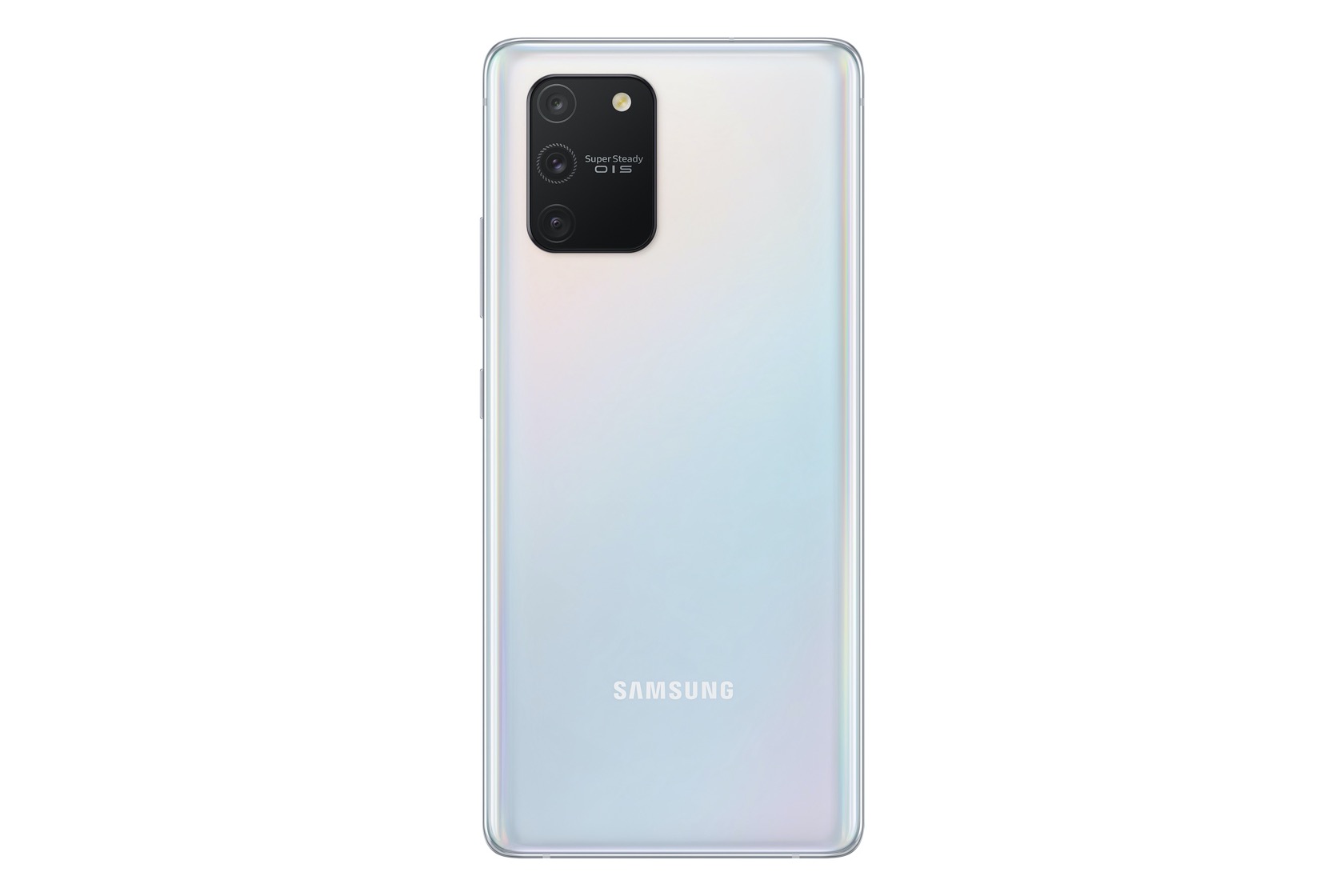 Inside, there's a 7nm octa-core processor paired with either 6GB or 8GB of RAM and 128GB os internal storage. It'll run Android 10. Samsung has opted for a sizable 4,500 mAh battery that supports super-fast charging via USB-C. There's also Samsung's Knox security system.
Samsung Galaxy Note 10 Lite
The Galaxy Note 10 Lite arrives only months behind its full-sized Note 10 and Note 10+ siblings. It, too, has a 6.7-inch display, also running at 2400 x 1080 resolution; in this case it's a Super AMOLED Infinity-O, again with a 32-megapixel f/2.2 camera poking through its hole-punch aperture.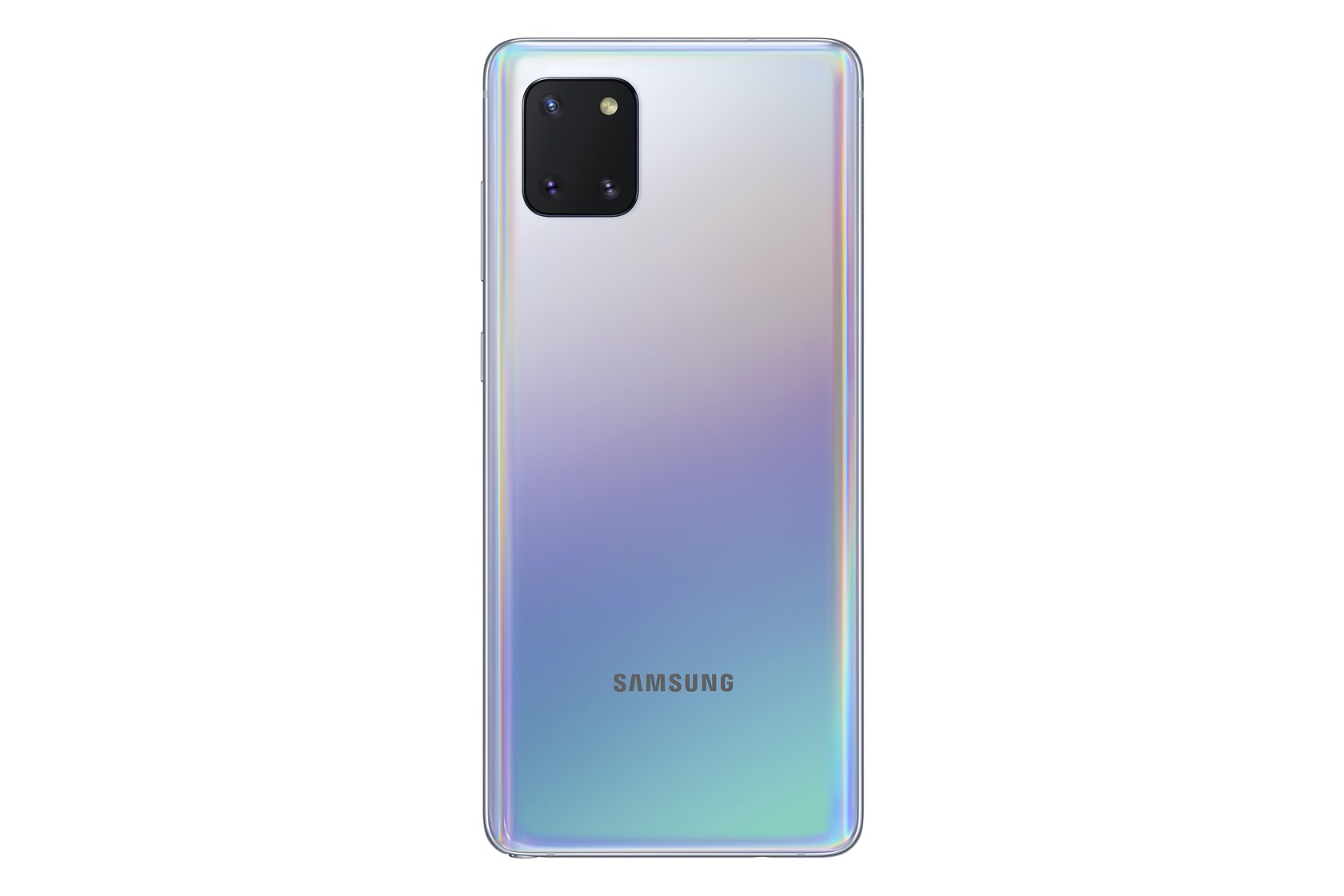 On the back, there's again three cameras to play with, though they're different to what's on the Galaxy S10 Lite. The Galaxy Note 10 Lite gets a 12-megapixel f/2.2 ultra-wide, a 12-megapixel wide-angle with Dual Pixel autofocus, OIS, and an f/1.7 lens, and a 12-megapixel telephoto with autofocus, OIS, and an f/2.4 lens.
Inside there's a 10nm oct-core processor with either 6GB or 8GB of RAM. Storage clocks in at 128GB, and there's a 4,500 mAh battery and Android 10.
The main differentiator, though, is the S Pen. Like on the full-sized Note 10, that uses Bluetooth Low Energy (BLE) to connect with the smartphone and act as a remote control. That way you can remotely take photos, navigate through presentations, and control media. Samsung Notes supports converting handwriting into text.
Galaxy S10 Lite and Note 10 Lite pricing and availability
Samsung says the Galaxy S10 Lite will be offered in three finishes: Prism White, Prism Black, and Prism Blue. The Galaxy Note 10 Lite, meanwhile, will be offered in Aura Glow, Aura Black, and Aura Red.
Pricing has not been confirmed for either phone at this stage, nor a specific on-sale date. Samsung is yet to confirm carrier support for the two phones, either, and there's no mention of 5G. We should know more after CES 2020 kicks off in earnest.