Galaxy S10's to-do details list for battling iPhone X Plus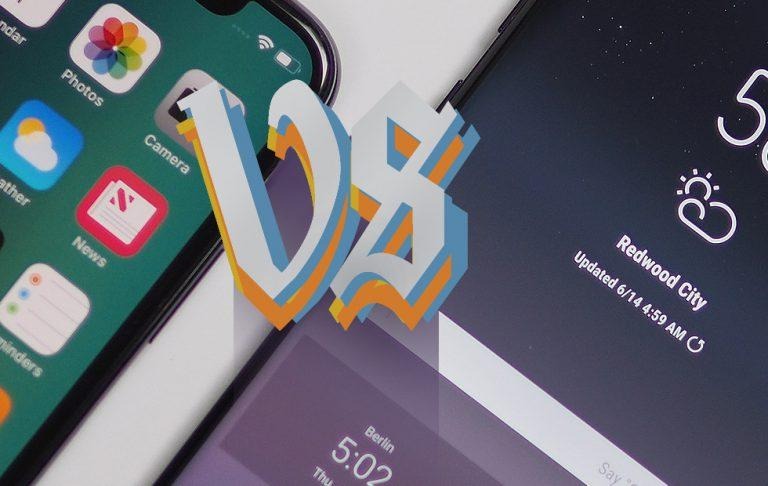 Samsung Galaxy S10 and iPhone x Plus are coming your way next – not super soon, but next. In the unending battle for your cash in smartphone hardware, Samsung and Apple take most of the cake. Not necessarily just in market share – there they've got to battle the big-name brands from China, too. But in advertising and hype, Apple and Samsung reign supreme. Today we're going to talk about what's possible with the Galaxy S10 and the next iPhone X, and what Samsung will likely do to appear to win over Apple fans next late Winter.
EDIT: When I wrote "coming your way next" above, I momentarily forgot that the Galaxy Note 9 wasn't yet released. I'd written about the phone so many times that I couldn't help but look to the Galaxy S10 to be the device that brings something unexpected to the table. Aside from that new S Pen, of course.
Apple Scheduling: S time
It seems likely Apple will have a "tock" year this year, bringing on devices that are extremely similar to what they first presented in 2017. While normally this would mean an "S" iPhone, this year it'll likely mean the addition of an iPhone X Plus to the iPhone family. Apple might well remove the home-button-toting iPhone from their main set of smartphones, leaving only iPhone X-like displays.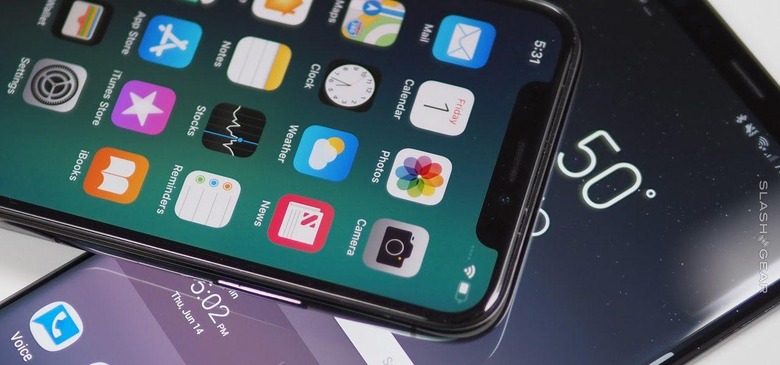 Apple was perceived to take advantage of Samsung's relative lack of change in design in 2017 with the release of the iPhone X. With the Galaxy S10, Samsung will have a similar opportunity. Assuming they have the wherewithal to release a device with significant industrial design changes in 2019, Samsung has the opportunity to break out as an innovation leader for the first time since the first Galaxy Note... and the Edge Display, of course.
Samsung Display
Samsung holds the winning hand right now when it comes to supply and demand of in-phone components. Apple is the most powerful if not one of the most powerful component buyers in the world when it comes to smartphone and tablet parts, but Samsung literally has their name on a display-making company. This is the most basic leg-up Samsung seems to have: A lack of trouble getting their hands on the displays they need to feed demand for their devices. Apple can't always say the same.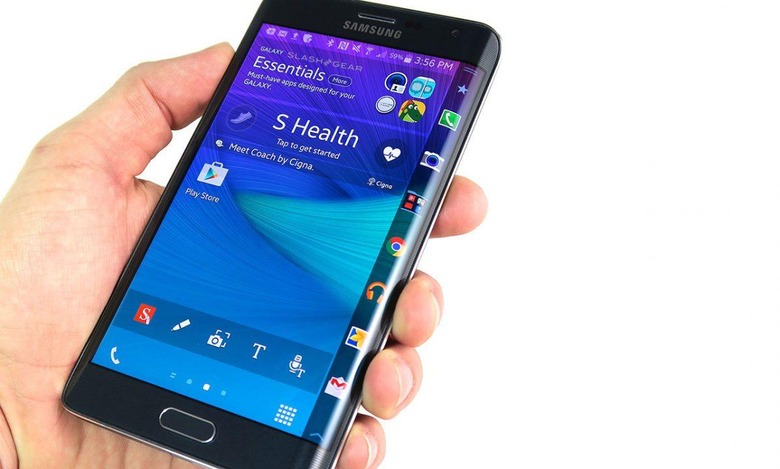 Samsung has a double-whammy opportunity to pull ahead of Apple in the eyes of the public with the launch of a rumored Samsung Galaxy X. That'd be the company's folding display smartphone. Samsung released a production-ready high-end flexible display in the Galaxy Note Edge all the way back in December of 2014. Fast forward to 2019 and Samsung's been preparing a display that's able to fold, not just bend, and not just stay static in the end product.
Not Switchy Times
To be extra clear here: I don't think Samsung is going to "Win" any sort of smartphone world domination contest with the Galaxy S10. Apple isn't going to throw its hands up and surrender all its iPhone X Plus units because the Galaxy X has a more interesting screen. This is a battle of public perception.
Samsung can show some significant amount of real positive change year-to-year and bring on a set of devices that appear to leave the iPhone in their collective rear-view mirror. If Samsung does this, it can become (or remain) Android-buying consumers' default choice when it comes to picking a new mobile phone.
Release Dates
Samsung and Apple released their last several top-tier smartphones on a fairly easily trackable and predictable schedule. SEE TOO: Galaxy Note 9 pre-release listing leaked As such, we're able to estimate with some high amount of confidence the dates at which these devices will be first shown and released.
• iPhone X Plus event: September 11th, 12th, or 18th, 2018.
• iPhone X Plus in-store: September 21st or 28th, 2018.
• Galaxy S10 event: February 24th, 2019.
• Galaxy S10 in-store: March 15th, 2019.
It's important to note, here, that we're calling these devices iPhone X Plus and Galaxy S10 because, based on precedent, that's likely what they'll be called. We do not yet know for certain if these are the names Apple and Samsung will choose for their next hero devices.