Samsung Galaxy S III Mobile Unpacked Event: We're here!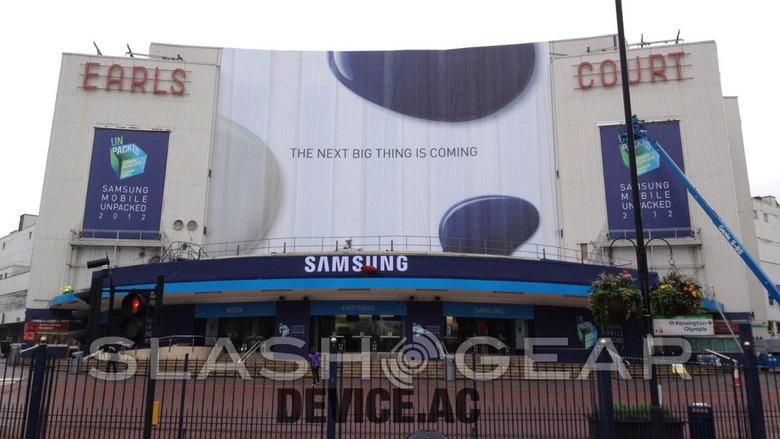 The day has come at last, Samsung Mobile Unpacked here in London is set to reveal what's been teased for months: the Galaxy S III. This next-generation smartphone will be revealed at today's event with what might be some unexpected surprises as well. We'll be here live starting at 7PM local time (that's 2PM EST) with all the action right here in the SlashGear main news feed. Be sure to check out http://device.ac/ for the full specifications of any and all devices we see today as well right after they're revealed!
You can also follow along with us at http://www.thenextgalaxy.com/ where Samsung will be live-streaming the main event as well as through our @SlashGear Twitter stream for all updates as they pop up! This event is sure to be a blast with no less than the next generation of super smart phone from Samsung. Have a peek at the post Samsung Galaxy S III Pre-Launch Rumor Round-Up to see all the possibilites right here before the main event.


Next feel free to comment here or on our Facebook "We're here!" post to chatter about the event while it's going down as well. Meanwhile also be sure to check out our pre-release comparisons between the Galaxy S III and some other hero devices out in the wild right now via our timeline below. Which smartphone will you pick up for the summer season?